Why you can't find California Riesling at the grocery store
Why aren't there very many good California Riesling  options available in mass market retail outlets (grocery stores and big box wine stores)?
The California Riesling sections are thin. As in, I can never find more than three bottles.
There's Barefoot (more Capri Sun than wine), Seaglass (pretty bottle, but that's about it), and Fess Parker (yawn). But no representation from good, high-quality California Rieslings.
It's partly a function of what sells in America (cheap and cheerful), but also because there just aren't that many wineries in California that focus on making good, high-quality Riesling.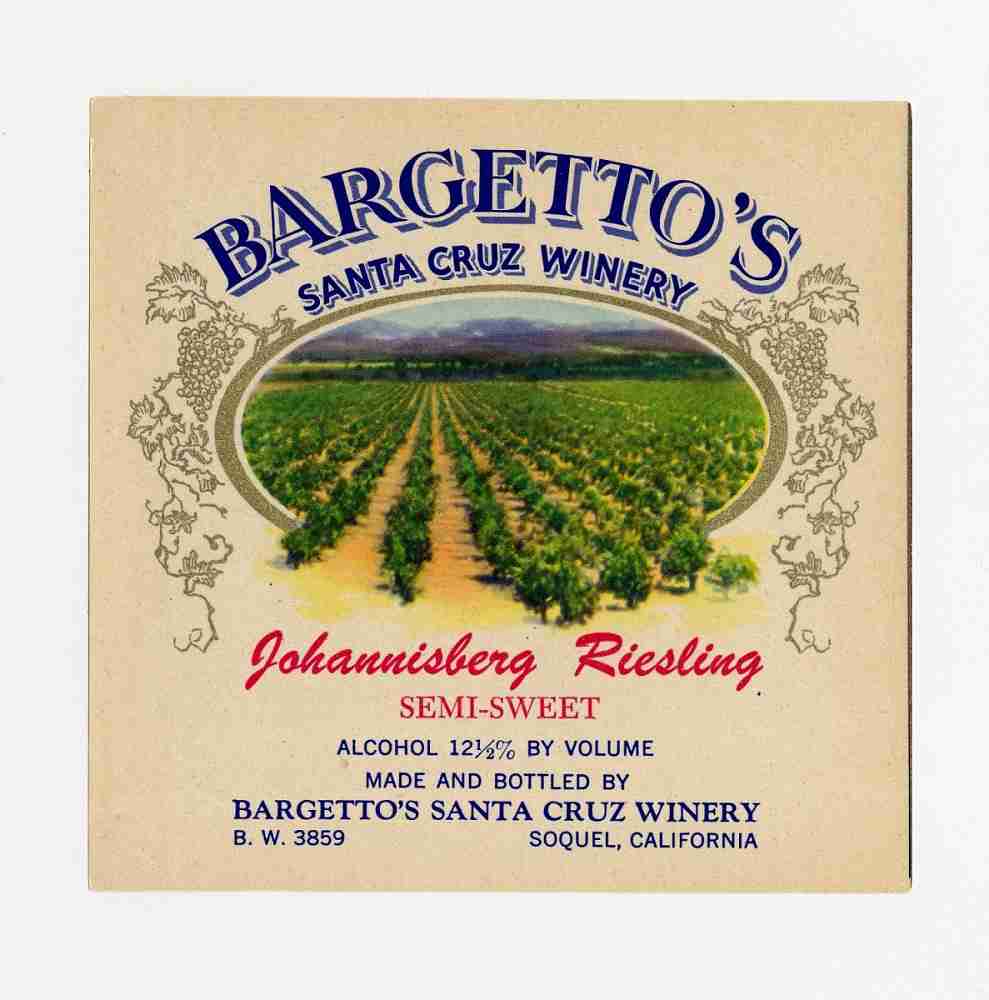 Why Aren't That Many California Wineries Making Riesling?
Blame geography.
To be made properly, Riesling must achieve a near perfect balance between sugar and acid. Too much sugar, and it ends up tasting like Capri Sun.
Figuring out where and how to grow Riesling on California soils was a challenge. Riesling is a late bloomer — it's a drought-tolerant grape, winter hardy, slow to ripen, and has very high natural acidity.
Too often it was planted on warm sites, but Riesling demands a long, cool growing season. Today, Riesling is grown mostly in California's cooler or higher elevation regions and vineyards.
History Of California Riesling
Riesling was first planted in the United States by Hungarian-born Agoston Haraszthy (aka the Father of American Wine), in Sonoma County in 1857.
At that time, Riesling was known as "Johannisburg Riesling" (after the famous estate, Schloss Johannisberg, in the Rheingau region of Germany).
During the 1960s, Riesling was one of the top four wine varieties in the United States, along with Cabernet Sauvignon, Pinot Noir, and Chardonnay.
But it was little more than plonky jug wine. Its popularity peaked in the late 1970s and early 80s, after which Americans decided they would rather drink Chardonnay.
Complicating matters, until 1997, the term Riesling was generic, and you could slap it on a label of just about any white wine.
It could be anything from White Riesling (which is true Riesling), Franken Riesling (which is actually Sylvaner), or Emerald Riesling (which is actually Trousseau Gris).
The styles were all over the map (and they weren't very good), so they ended up hurting the overall image of California Riesling.
After 1997, the ATF ruled that if you wanted to use the word Riesling on a wine label, the wine had to be made from true Riesling.
Use of the term Johannesburg Riesling on labels was phased out in 2006.
California Riesling sales started to rise again in the early 2000s.
California's Riesling acreage has grown over the last decade from 3,073 in 2008 to 3,962 acres in 2018. Monterey County is the leader with 1,523 acres.
While researching this post, I read an article about American Riesling in the New York Times that said the darndest thing:
"California should not waste time with Riesling."

Frank Prial, The New York Times
Shut the front door.
Granted, the article is from 2002, and Prial does go on to say, "There are some good California rieslings — by Smith-Madrone in the Napa Valley, by Navarro in Mendocino, and a handful of others (I'd add Tatomer Wines in Santa Barbara to this handful). But the grape is unlikely ever to play an important role on the California wine scene."
And while Prial is right in that Riesling isn't likely to take over California grape acreage any time soon, the handful who are growing and making Riesling are doing it well. Very, very well.
Smith-Madrone Winery, California
One of the best California Riesling's is from Smith-Madrone Winery. You can't have a conversation about California Riesling without Smith-Madrone.
Stu Smith planted Riesling at Smith-Madrone back in 1972, believing then (and now) that Riesling is not just one of the most important white grapes in the world, but one of the most important grapes in the world (along with Cabernet Sauvignon, Pinot Noir, and Chardonnay).
Smith-Madrone is located in the Spring Mountain District of Napa Valley.
Vineyards sit at elevations between 1,300 and 2,000 feet, on steep slopes which range up to 34%. Smith's 6.25 acres of Riesling vines have east-facing exposures.
To fit that acreage into the larger picture of Riesling in California, at the time of this article Napa Valley has a total of 79 acres planted to Riesling.
Smith is a huge proponent of dry-farming and the idea that grapes that struggle produce better wines.
The vines send their roots deep into the soil in their search for water and nutrients, producing smaller berries, with a larger skin-to-juice ratio.
Smith-Madrone's Riesling is a pure expression of the grape — fermented and aged in stainless steel. Smith says, "There's no French or American oak, no lees, no batonnage, no malolactic, no micro-oxygenation or like type of manipulation. This is the purest expression and form that a grape can give."
Smith-Madrone Riesling is fantastic stuff. IMO, the best Riesling California has to offer.
You'd have to go to Mosel River in Germany to find a Riesling with this kind of purity, elegance, and precision.
Waste all the time you want on Riesling, Smith Madrone.
Taste Wine Like A True Armchair Sommelier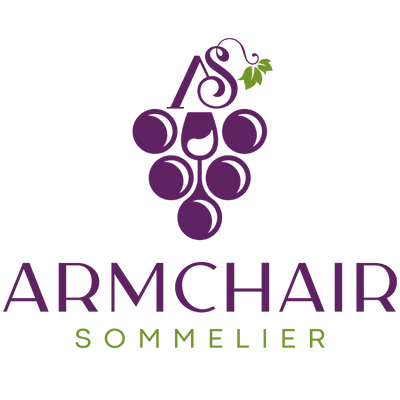 Spice up your next party with our FREE wine tasting guide! Learn what to look, smell, and taste for while appreciating your favorite bottle. We've also included a printable tasting notes template and a tasting wheel.