your ultimate guide to greenhill winery and vineyards wine tasting in Middleburg, VA
Greenhill Winery & Vineyards
23595 Winery Lane
Middleburg, VA 20117
We're taking you on a tour around Greenhill Winery and Vineyards. We'll talk history, wine reviews and tasting notes.
The last time I was on the Greenhill Winery estate was a while ago. Back when the property was Swedenburg Winery.
At that time, the wines were (how shall I put this?) struggling (the 1995 Swedenburg Cabernet Sauvignon scored 62 points in the Wine Spectator, if that helps paint a picture).
But even more disappointing was the aloof and inhospitable tasting room staff (think Miranda Priestly).
I'm happy to tell you neither of those things are true about the fresh faces and wines at Greenhill Winery & Vineyards.
Sidebar: If you're thinking the name Swedenburg sounds familiar, it is.
Back in 2005, Juanita Swedenburg challenged the ban on interstate wine shipping, in a case that would eventually go before the Supreme Court, resulting in a victory that opened the door for wineries to ship directly to out-of-state consumers.
You owe her a thank you note.
Greenhill Winery: A History
Entrepreneur David Greenhill purchased the former Swedenburg estate in 2013.
Greenhill Winery is located just east of Middleburg, Virginia, located on the historic US Route 50, halfway between the Port of Alexandria and Winchester (and now you get the name).
If you've ever been to/through Middleburg, you know it's a very horsey town, with lots of shi-shi shops, and some really good eateries.
Greenhill Winery has 128 acres in the Middleburg AVA, 20 of which are currently under vine.
With breezes coming in from the Asby Gap in the Blue Ridge Mountains, the Middleburg AVA is slightly cooler than other Virginia AVAs.
If you've ever endured a Virginia summer, you know about H3 — hazy, hot, and humid.
Cooler temps help reduce the potential for fungal diseases that often harass grapes here in Virginia.
The consulting winemaker at Greenhill is Sébastien Marquet, who hails from Burgundy, France.  
I'm seeing this more and more often at Virginia wineries — consulting winemakers who are decidedly Old World.
Greenhill Winery Manor House
The stone manor house (built in 1762) on the Greenhill Winery & Vineyards estate is the private tasting room for wine club members.
Pre-Revolutionary War America is not my historical forté (or interest), so I will just tell you that 1762 would have been right before the British Parliament issued their wildly unpopular Stamp Acts.
Resentment over that whole taxation without representation thing would fester for over a decade before directly contributing to the powder keg that ignited the American Revolution.
Both American revolutionaries and British soldiers passed through and spent time in Middleburg, maybe even at the Greenhill manor house.
Maybe not, but it's always fun to play historical what if.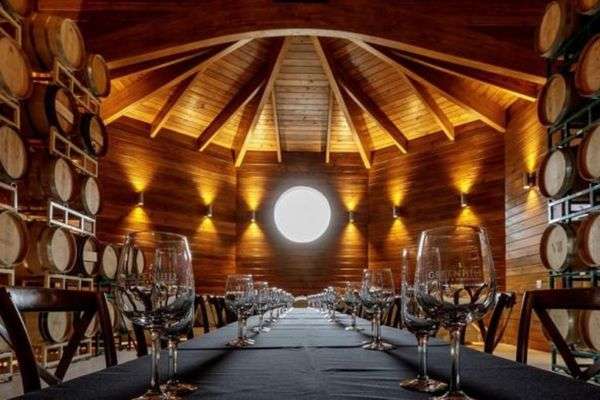 Greenhill Winery Events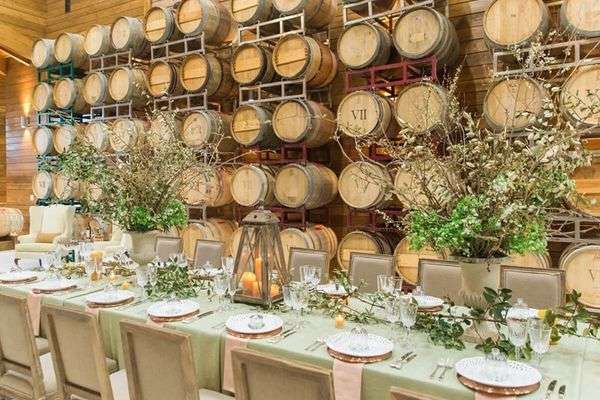 Greehill Winery Private Tastings
Greenhill Winery and Vineyards offers private tastings in their scenic vineyard for groups of 6+.
Reserve a dedicated space and tasting associate.
Greenhill Corporate Events
Greenhill is open for corporate events during the week. Take the opportunity to get out of the office with your team members (yes, please!) or entertain clients.
Greenhill Winery Weddings
As a boutique winery nestled amongst the charm of Middleburg, Greenhill Winery and Vineyards provides couples with the opportunity for an intimate ceremony and reception to celebrate their love and commitment.
Greenhill Tasting Room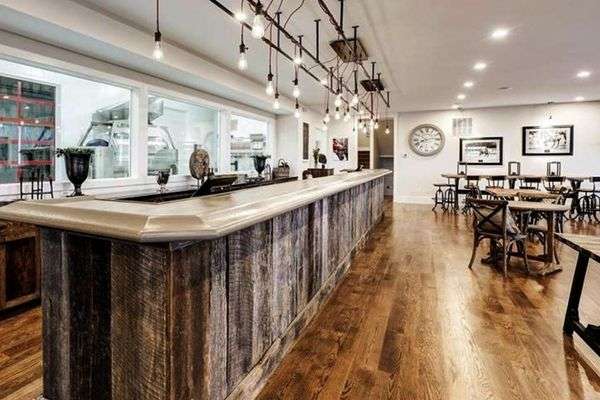 The tasting room at Greenhill is cozy and comfortable. On a crowded weekend afternoon, they probably hit capacity pretty quickly. There is also a beautiful outside patio for overflow.
They, like so many other Virginia wineries these days, do not allow outside food inside their tasting room.
They do, however, have a fridge full of charcuterie, and a self-serve accoutrement bar that has everything you could need (crackers, honey, plates, utensils, napkins, etc.) for an impromptu picnic.
Props to Greenhill for the wonderful tasting mats. You move you glass along as you taste. Very helpful.
Greenhill also has a brochure with well-conceived tasting notes and technical information.
We had a great time with our tasting room host who managed to share and educate without being an insufferable know-it-all (an affliction that seems to plague more than a few tasting room hosts).
The Greenhill wine tasting is $20 (lots of folks complaining about that on Yelp), which is on the high end for Virginia wine tastings (most seem to hover in the $10-15 range).
I used to chafe about high tasting fees, but I've let it go now. Because, at the end of the day, wineries can charge whatever they want to charge.
Know before you go. Always call (or at least check the website) before you visit a winery.
Find out what they charge for tastings and wines, and what their rules are. Then, you'll have no surprises. If you're not comfortable paying $20 for a tasting, or you think $35 is too much for a bottle of Virginia wine, then you always have a choice.
Greenhill Wines
Here's the Greenhill Winery tasting lineup. We weren't able to taste the Viognier or the Ontology because they are currently sold out, which is a pretty good problem to have if you're a winery.
Blanc de Blancs /87 points
100% Chardonnay. Grapes are sourced from the estate and a property Greenhill owns in Amherst, VA. Beautifully structured. Loaded with green apple and minerals. A pleasant surprise, this is right up there with the best Virginia sparklers I've tasted. Buying a bottle of this one was a no-brainer.
Chardonnay /88 points
"Burgundian style Chardonnay", aged 11 months in French oak.
Grapes are sourced from the estate and a property Greenhill owns in Amherst, VA. Lean, but tropical at the same time.
Rich, creamy finish. Very recently won a Double Gold medal at the San Francisco Chronicle Wine Competition. Bravo!
Riesling /84 points
Crisp and dry, with flavors of tangerine and lime. A good Riesling, but I cut my Riesling-teeth on German Riesling, and prefer a little more slate in my glass.
Grapes are sourced from the estate, and I will definitely be keeping an eye on the vintages to come, to see how Riesling continues to perform here in the cool-pocket of the Middleburg AVA.
Seyval Blanc /85 points
Seyval Blanc is a hybrid grape that ripens early and grows well in cooler climates. We ran into Seyval Blanc quite a bit on our trip to the Finger Lakes this past summer.
There are handful of wineries growing it here in Virginia. The grapes for the Greenhill version are sourced from the estate, Middleburg AVA.
Perfumey (think jasmine and honeysuckle), reminded me a little bit of Gewürztraminer.
Dry, but intensely floral, with flavors of grapefruit and melon.
Superstition /86 points
A blend of 50% Tannat, 25% Cabernet Franc, and 25% Malbec. Grapes are sourced from the estate and a property Greenhill owns in Amherst, VA.
Aged 11 months in French oak. Greenhill's wine tasting notes say it has "intense aromas of fall leaves, mist and bonfires".
I'm not sure I got mist and bonfires specifically, but I did get earthy and smoky.
The Tannat gives the wine a dark, tannic punch. Beautiful finish. Well structured.
Philosophy /87 points
A Bordeaux-style blend of 71% Cabernet Franc, 16% Cabernet Sauvignon, and 13% Petit Verdot.
Grapes are sourced from the estate and a property Greenhill Winery owns in Amherst, VA.
Aged in French oak for 16 months. Sour cherry, cranberry and strawberry. Hefty tannins, intriguing structure.
Tastes young now, but will benefit from more time in the cellar.