What's All The Buzz About Queensland Wineries?
Queensland Wineries
Queensland may not be the first place I think of when the topic of Australian wine comes up.
Known for scenic beaches, this Australian state is home to five of Australia's eleven World Heritage Sites, including the Great Barrier Reef!
Australia has become one of the world's most well known and prestigious wine regions. Their cutting edge and calculated rule breaking has made their wines stand out against the Old World.
Today, Australia ranks fifth among wine-producing countries.
While most of Australia's wine comes from the South-Eastern and South-Western states, Queensland wineries are developing their own profile of rich and valuable wines.
Wineries in Queensland are still much in their infancy, but I'm convinced we'll be hearing a lot more about them soon.
A Bit About Australia
Before I do a deep dive into Queensland and Queensland wineries, I'd like to explain a bit more about Australia's wine scene.
Australia is one of the earth's oldest land masses, making for ancient and quite impoverished soil.
Despite miles and miles of dry outback, where it often won't rain for years, Australia is (not surprisingly) surrounded by water on all sides.
This combination of desperate heat and cool ocean breeze is what makes Australian wines so eclectic.
Both cool climate grapes such as Riesling and warm climate grapes such as Shiraz are able to thrive here. Australia has developed a unique reputation for making mass-produced bulk wine as well as coveted and complex wines. 
Don't be surprised if you see the same producer making both!
What's New With Queensland Wineries?
Queensland's wine industry has been around for about 150 years, which is surprising because it is so rarely discussed.
This could have to do with the fact that Queensland has unique challenges that make creating successful wines a tougher feat than in the south-east.
Queensland experiences significantly more rainfall than the rest of Australia. This, combined with the heat, makes for a humid climate that encourages fungal diseases that plague vineyards.
These challenges meant Queensland wineries were relegated to the world of fortified and cheap table wines.
However popular Australian wines such as Chardonnay, Shiraz, and Cabernet Sauvignon, have had success here.
Queensland Wine Regions
Currently, there are two recognized wine growing regions within Queensland, the Granite Belt and South Burnett.
The Granite Belt
The Granite Belt is where most of the wine is made, and is a part of the Great Dividing Range. This makes it Australia's highest altitude wine growing region, with its rock formations reaching upwards of 1500 meters above sea level.
Expect to find Shiraz, Semillon, and quite a few obscure Italian varietals growing here as well.
South Burnett
South Burnett is quite smaller, with a sub-tropical climate making for structured and complex wines.
This region has only been making wine commercially since 1993, but it has already developed a reputation for making delicious Shiraz, Cabernet Sauvignon, Merlot, Chardonnay, and Semillon.
There are also quite a few urban wineries in south east Queensland, popping up in Brisbane, which may feature wines made from all over Australia, not just Queensland.
Expect to find unique multi-regional blends, and of course, delicious Shiraz, Semillon, and Chardonnay, to name a few.
Queensland Wineries To Know About
Located in the Granite Belt, this winery is Queensland's oldest family-owned-and-operated winery. This winery is a proud participant in the "Strange Bird" Granite Belt Wine Trail.
This means that Ballandean Estate is known for making "rare and alternative wines" such as Durif (Petit Syrah), Fiano, and Sylvaner, to name a few.
Another "Strange Bird", this winery is known for making 100% estate grown rich Italian wines such as Barbera, Sangiovese, and Nero d'Avola.
Despite being a small winery, Golden Grove Estate has a big reputation, having won Viticulturist of the Year at the 2021 Queensland Wine Awards.
This urban micro winery, located in Brisbane, is following a uniquely Australian practice of sourcing grapes from many wine regions and making complex blends.
While you'd never expect to see a Chardonnay from Washington and California – this "multi-regional" practice is typical for Australia. This process makes for both complex and consistent wines. 
Enjoy everything from the classics such as Sauvignon Blanc and Shiraz, to some stuff a little more out there like Graciano or Grüner Veltliner.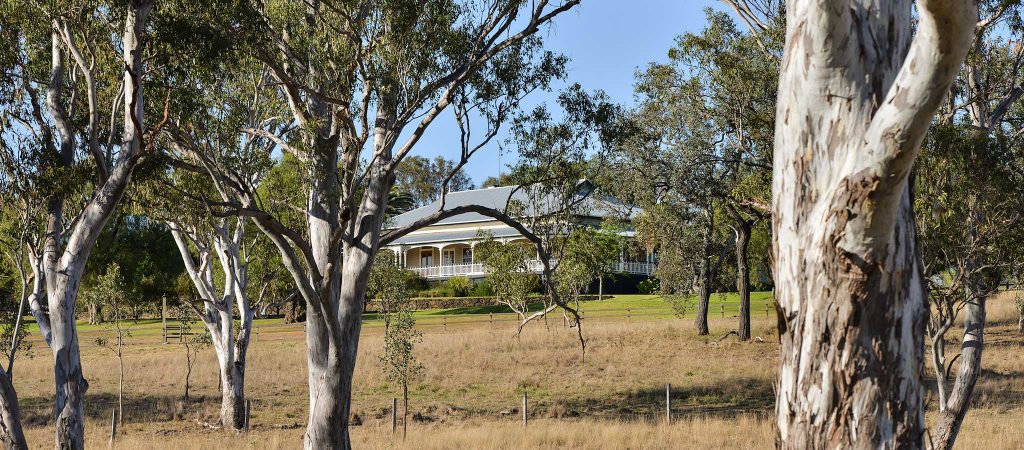 Located in South Burnett, this winery has been around since 1997, and specializes in exceptional wines from one of Queensland's only recognized wine growing regions.
They also grow olives and offer delicately flavorful olive oils alongside their vivacious wines.
Expect to fall in love with their sparkling wine series, Semillon, Shiraz, or perhaps even some of their herbaceous gins, distilled by South Burnett Distillers with grapes from Clovely Estate.
Located on Tamborine Mountain in the Scenic Rim, this is one of Queensland's largest wine producers.
This winery prides itself on minimal intervention and wild fermented wines – meaning the grapes do most of the work and the winemakers get all the credit. Just kidding, kinda…
This winery was listed in the James Halliday Wine Companion Top 5 Wineries for 2018. Be sure to experience their wild fermented Spanish varietals, or perhaps their Shiraz or Cabernet Sauvignon.
Queensland Wineries Final Thoughts
If there's one word to perfectly describe Australia – and specifically Queensland's wine region – it is enduring. Despite the odds being stacked against them, Queensland is developing its own unique profile.
So, next time you find yourself in the Aussie section of your local wine shop, take an extra long gander and see if you spot anything from the Granite Belt.
If you don't see anything yet, keep checking, because they're coming.
Queensland Wineries FAQ
Does Queensland have any wineries?
Yeah, tons! Witches Falls is one of Queensland's most popular wineries and listed in the James Halliday Wine Companion Top 5 Winery for 2018.
Does Qld have a wine region?
There are only two official wine regions in Queensland but six have been specified:
– South Burnett
– Granite Belt
– Darling Downs
– Gold Coast Hinterland
– Scenic Rim
– Sunshine Coast Hinterland
How many wineries are there in Queensland?
There are over 80 wineries in Queensland, 70 of them are connected by Australia's wine trail.
Which Australian state has the most vineyards?
South Australia is by far the largest wine producing region and Adelaide, in South Australia, is home to the Australian Wine Research Institute (awri).