Nero d'Avola- Wine, Region, Tasting Notes
What is Nero d'Avola? What does Nero d'Avola taste like? Where does the Nero d'Avola grape originate? 
If you've asked any of these questions, this article is for you. And after reading this, you may just decide to make Nero d'Avola your next wine tasting theme.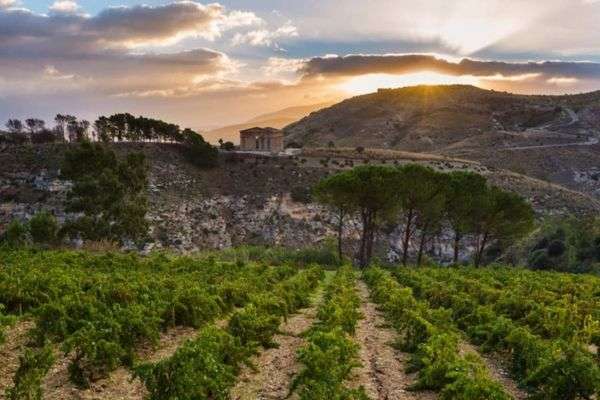 Make Way For Nero d'Avola
Later today, Carpe Vinum will be studying Heavyweight Reds.  At the time this article is published, it's winter — we're all hibernating a little, and craving heartier foods.  
And what better partner for hearty foods than hearty (heavyweight) wines?  
We'll be doing wine profiles and food pairings for Zinfandel, Petite Sirah, Touriga Nacional, and Nero d'Avola.
Translated literally, Nero d'Avola means Black of Avola.  
Nero d'Avola sounds more like a Roman General than a wine grape to me.  My mind jumped immediately to Russell Crowe as Maximus:  "At my signal, unleash hell."  (Gladiator remains one of the best/most disturbing movies of all time).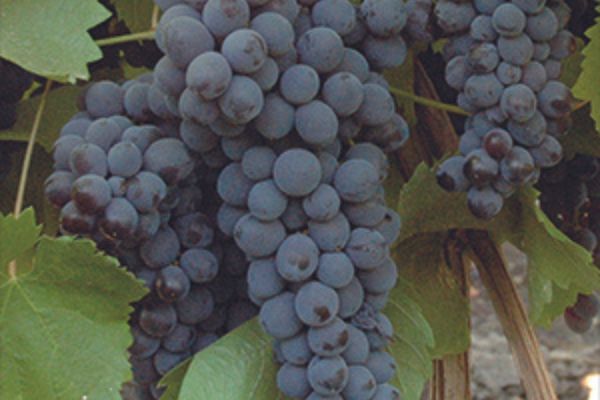 Nero d'Avola is a thick-skinned, late-ripening grape, indigenous to the Italian island of Sicily.  
It's also called Calabrese, leading some to believe it originated in neighboring Calabria, but the Sicilians disagree.  I'm gonna go with the Sicilians on this one. 
Prized for its body, color and deep cherry fruit, Nero d'Avola performs well both as a single varietal bottling and in blends.
If you're like me and need a map to think, here's a map.  Avola is located near the southeastern tip of the island of Sicily.  
And, for reverence, Don Corleone was born in the small village of Corleone, just to the south of Palermo.
Nero d'Avola craves a Mediterranean climate — hot, sunny, and dry.  
Sicily is the perfect habitat.  Nero d'Avola will express itself differently based on exactly where in Sicily it's grown.
For example, when Nero is grown at higher altitudes near the center of the island, Nero d'Avola wines tend to have paler colors and more mineral personalities. In vineyards at lower altitudes and warmer climates, they are richer and more structured.
A few producers in California as well as Australia farm Nero d'Avola in the same way.
Once upon a time, Nero d'Avola was little known outside of Italy, and used mostly as a blending grape.  
Barrels of it were sent to France (where it was called le vin médecine) to help bolster lighter red wines.  
Over the past decade or so, Sicily has been enjoying a wine renaissance.  Sicily has emerged from producing oceans of cheap, mostly plonky wines, to some very serious bottles, many of which are capable of aging.  And Nero d'Avola is spearheading that renaissance.  
Nero d'Avola is still blended quite a bit in Sicily (especially with Frappato), but it's increasingly produced as a single-varietal wine, showing off its complexities to the world.
Tasting Notes For Nero d'Avola
Nero d'Avola is described as a heavy, dark red, with higher alcohol (14+%), higher tannins, and medium to high acidity.  
A couple of styles are possible. The first is typically a powerful, opulent, dark fruit driven style with notes of coffee or cocoa from aging in wood.
A second style offers up a snappier version with red cherry fruit and herbal notes, having seen little to no oak during aging.
It's often compared to Shiraz/Syrah.  I'll admit, I don't have much experience with Nero d'Avola.  I've tasted a handful of bottles over the years, but I've never given them a lot of thought.  
Food Pairings For Nero d'Avola
Nero d'Avola's bold black fruit and spicy flavors are perfect with rich and fatty flavors like grilled meat or stews. My favorite complement is burgers and pizza.
Final Tasting Notes For Nero d'Avola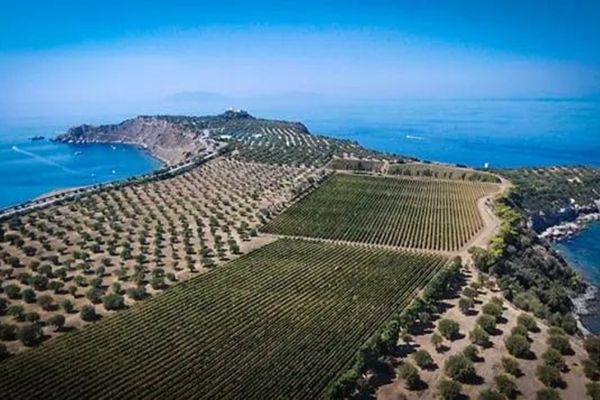 If you love big, bold wines like Napa Cabernet and Châteauneuf-du-Pape but want to stick to a budget, look no further than Nero d'Avola for a worthy substitute. Even the best examples often run under $20.
I'm excited about revisiting Nero d'Avola with a bit more focus at Carpe Vinum today.  I bought both a high-end bottle at $40, and an economy bottle at $16. I'm anxious to see how big the difference in quality is.  Or isn't.
Top Rated Nero d'Avola To Buy Now
Taste Wine Like A True Armchair Sommelier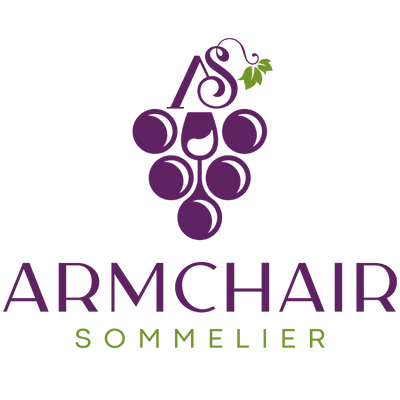 Spice up your next party with our FREE wine tasting guide! Learn what to look, smell, and taste for while appreciating your favorite bottle. We've also included a printable tasting notes template and a tasting wheel.