The Granite Heights Story
Last month's Virginia Field Trip brought me to Granite Heights Winery in Warrenton, Virginia.  It's a scant nine miles from my house, and until that night, almost completely off my wine-radar.  Sure, I'd heard of Granite Heights, but I'd never visited.  An omission I regretted immediately.
Granite Heights is a small, boutique winery, run by husband and wife team, Luke and Toni Kilyk.  Granite Heights emphasizes (quite purposefully) quality over quantity — they make only about 1,000 cases of wine per year.  
By day, Luke is an Intellectual Property Law attorney, and Toni is a family practice physician who works at the local Fauquier Free Clinic.  Luke also has a background in chemistry, which gives him both the knowledge and verve to create some of the most interesting red blends I've tasted in Virginia.
Team Kilyk is mentored by two icons of Virginia wine — Jim Law (of Linden Vineyards) and Lucie Morton (an independent, and some would argue, rock-star, viticulturist).
There are currently about 12 acres under vine at Granite Heights.  Plantings include Merlot, Cabernet Sauvignon, Petit Verdot, Cabernet Franc, Barbera, and Chardonnay.  Granite Heights had some Vermentino, until it fell victim to the Polar Vortex cold-snap of 2014.  Following the viticultural advice of Lucie Morton, the vines at Granite Heights are planted using a high-density method. A very high-density method.  A typical Virginia vineyard usually plants at a density of 800 to 1,000 vines per acre.  At Granite Heights, the vineyards are planted at a density of 2,000 vines per acre.  This high density strategy stresses the vines, encouraging them to compete for scarce resources.  And stressed-out vines make great wines!
Luke and Toni do all the vineyard work themselves, save for an extra pair of hands in the tasting room, and some volunteer help during harvest.  Take a minute to digest that.  They both work full time jobs, and then come home to manage a winery — in their spare time.  It takes endless passion, drive, and commitment to pull that off and make even mediocre wines. Luke and Toni are pulling it off and making great wines.
Ten years ago, I would never have used the words sensational and Virginia red wine in the same sentence.  But today, more than a handful of Virginia red wines are poised for their "moment" — already at, or inching ever-closer to sensational.  And Granite Heights makes a sensational Virginia red wine called humility (lower-case "h" intentional).  And, if you spend a few minutes with Luke, you will understand why (if you pricked Luke, he'd bleed quiet humility).  Luke is fiercely devoted to winemaking as craft, and eschews the winery-as-entertainment-venue business model, adding, "If I jeopardize the winemaking, then I should quit this business."
To wit, Granite Heights has been quietly accumulating accolades for their wines:
David Schildknecht, a wine critic for Robert Parker's Wine Advocate, tasted the Granite Heights Humility 2010 and had this to say:
"When I tasted it from the barrel, I was shocked that wine of such promise—very much fulfilled in the bottle—could come from young vines and inexperienced part-time growers, not to mention from Warrenton, Virginia."
He went on to add, "But when you start talking with Toni and Luke Kilyk about what they are doing, their meticulousness and determination are evident. The Barbelo—a blend of Merlot and Barbera—is as original as it is delicious."  (More on the Barbelo later.)
Granite Heights had quite a showing in the 2016 Virginia Governor's Cup — their Evening Serenade 2010 was featured in the Governor's Case.  [Read in Joe Biden's voice]:  This is a big effing deal.  Additionally, Granite Heights won two gold medals for their 2010 Lomax Reserve, and 2012 humility.  And, their 2014 Chardonnay picked up a bronze medal.  Not too shabby.
Here's what we tasted for the Virginia Wine Chat:
2014 Petit Manseng  ⭐⭐⭐/88
100% Petit Manseng.  This is a dry-style Petit Manseng (about 0.5% residual sugar).  Fermented and aged in stainless steel.  The nose is very clean — the first whiff made me think of fresh cotton.  A beautifully structured wine, with loads of tropical fruit flavors.  Luke says Petit Manseng is disguised as a white wine, but behaves like a red in terms of structure.  I'm totally on board with that assessment.  A hint of beeswax on the finish provides a slightly unctuous texture.  Just a touch of sweetness gives the Petit Manseng what Luke calls "a soft landing", and the bracing Petit Manseng acidity keeps that soft landing from becoming squishy.  13.8% ABV.  Retail = $25/bottle.
Frank Morgan (our fearless moderator) suggested that Petit Manseng is poised to overtake Viognier as Virginia's grape — both in terms of popularity and acreage under vine. We discussed just that topic at February's Virginia Wine Chat, held at Horton Vineyards.  There are so many exciting things happening for Virginia Petit Manseng right now — and I have a front row seat.
NV Rose  ⭐⭐⭐/85
A mostly estate-grown blend of Barbera (over 40%), Cabernet Sauvignon, Merlot, Cabernet Franc, Petit Verdot, Dorfelder and Petit Manseng.  Dornfelder?  Dornfelder is the second most planted red grape variety in Germany.  What's it doing in a Virginia Rosé?  Luke added Dornfelder to give the wine a floral background dimension (the Dornfelder for this wine comes from Virginia's Eastern Shore).
This wine is labeled NV because it's actually a 2012 Rosé blended with a 2015 Rosé.  Luke mentioned the 2015 was not as robust, but included some nice Barbera from the estate, which added a dash of fruitiness and structure to the blend.  Fermented and aged in stainless steel. Wow!  Smells exactly like my grandmother's rose garden (I feel like I'm smelling a memory).  An off-dry style, with about 0.7% residual sugar.  A smidge sweet for my palate (I prefer my Rosés face-puckering dry), but I'm anxious to try a bottle with spicy Thai or Indian food.  14% ABV.  Retail = $18/bottle.
2012 humility ⭐⭐⭐/88
100% estate grown.  This is a Bordeaux-style red blend of Merlot, Cabernet Franc, Cabernet Sauvignon, Barbera & Petit Verdot.  Luke calls it a Bordeaux-style blend with an Italian twist. The Italian twist?  A dash (9%) of Barbera.  Aged for 15 months in mostly American oak.  The nose is a little vegetal, with peeks of herbs.  The first sip was slightly acidic, but it opened up nicely with flavors of blackberry, cedar and spice.  There's some lovely black pepper on the finish, too.  13.6% ABV.  Retail = $34/bottle.
2010 Lomax Reserve ⭐⭐⭐/86
A Bordeaux blend of 75% Cabernet Sauvignon, 22% Merlot, and 3% Cabernet Franc.  This wine is named after, and dedicated to Mr. Lomax, a dairy farmer who lived on the farm across from Granite Heights.  Aged for 15 months in mostly American oak.  2010 was a hot and dry year in Virginia — grapes were very ripe, and produced some very powerful wines.  Luke says this is a wine that "hits your tongue and says, I'm here, recognize me".  Exactly.  So much power, and definitely showing more leather and game than the humility.  I would love to see what this wine is doing with another 5+ years of cellar dust on it.  13.8% ABV.  Retail = $34/bottle.
Luke's future plans include planting more Petit Manseng, more Cabernet Sauvignon, and more Teroldago (a red grape grown in the Trentino-Alto Adige region of northern Italy).  Luke has what he calls a "planned experiment" with Teroldago and Barbera to make a port style wine. Sign me up to taste that one!
After hours at #VAWineChat, we had an opportunity to taste the 2010 humility:
2010 humility  ⭐⭐⭐⭐/90
So, about this wine.  It's sensational.  And production is very limited — it's available only in 375ml bottles.  In fact, if Luke produces anything in 375ml bottles, just go ahead and buy it. This is a blend of Cabernet Sauvignon, Cabernet Franc and Petit Verdot (no Barbera in this one).  It's barrel aged for 15 months in mostly American oak.  A charming wine, deftly structured, and beautifully balanced.  I knew the second I stuck my nose into my glass that I'd be taking a few bottles home with me.  15% ABV.  Retail = $27/bottle.
I was so favorably impressed by the wines at Granite Heights (and so smitten with their pre-Civil War farmhouse turned tasting room), I asked Luke and Toni if I could come back another day to take some photos and hear more about the history of the farmhouse and property. Luke and Toni were kind enough to indulge me.
The tasting room at Granite Heights is a converted old farmhouse, originally built in the 1820s. In lieu of a formal tasting bar, the rooms are furnished with tables and chairs — a far more intimate (and ultimately educational) approach to wine tasting.
A great many Virginia wineries have a Civil War (or a colonial) connection — it's one of my favorite fringe benefits about Virginia wine.  The Town of Warrenton itself saw no actual conflict during the Civil War, but Fauquier County is often called the Crossroads of Conflict, because of the monumental amount of troop movements (both Union and Confederate) through Fauquier County.  If you lived in Fauquier County during the Civil War, you probably had troops traipsing through your front yard.  You might have even involuntarily hosted them. Or, perhaps your house was commandeered as a field hospital.  Luke took me into the basement of the farmhouse, and showed me some original graffiti on the foundation walls.  I couldn't help but wonder if some of it was from the Civil War.
Luke and Toni have done a terrific job as caretakers of history.  They've dedicated one upstairs room of the farm house as the Civil War Room (the blue & gray paint is a great touch).  Some of the Civil War artifacts found on the property are displayed in shadow boxes (I love Luke's reflection in the photo below).  There's also a quirky and unique Seinfeld Room (one of Luke's favorite television shows) upstairs in the farm house.
I was drawn to the tranquil pond on the property — it seemed a perfect reflection of Luke and Toni's quiet and determined approach to winemaking.
While we were walking the property, Luke showed me the three different types of rocks he finds on the estate — greenstone, slate, and quartz.  Guess which rock is curiously absent?  Granite.  When Luke and Toni first bought the property, they thought the quartz they were finding was granite (hence the name, Granite Heights).  I consulted an amateur geologist friend (aka Google), because I sure as heck don't remember the difference between granite and quartz.  So, Granite is an igneous rock made up of primarily quartz (with smaller quantities of feldspar, mica and some other minerals).  Quartz is actually a mineral (the second most abundant in the Earth's crust), composed of silicon dioxide, that's found in igneous, metamorphic and sedimentary rocks.  And now I know.
Luke and Toni gave me a tour of the original spring house on the property.  I got to peek inside, but passed on actually going inside after I spotted a snake-skin in the corner (I have a mutual understanding with the snake kingdom — if you stay away from me, I'll stay away from you).
Oh, and meet Turducken, the unofficial mascot of Granite Heights.  Turducken is a Muscovy duck who adopted the Granite Heights pond as his new home.  I'm convinced he's imprinted on Toni — he follows her around everywhere!
Luke very generously poured some additional Granite Heights wines for me to taste:
2014 humility (barrel tasting)  🍷😃🍷😃
Luke gave me a tour of the winery and barrel room, where I had an opportunity to taste the 2014 humility red blend right out of the barrel.  What a treat!  Jim Law (of Linden Vineyards) has called 2014 a "classic year", and this wine is showing great promise.  It's a baby of a wine, yet already very approachable, with a magnetic personality.  I looked and looked, but couldn't find any of the "green" notes that often harass Virginia reds.  I can't wait to taste this one once it's bottled.
Fortified Petit Manseng (barrel tasting)  🍷😃🍷😃
Luke also gave me a barrel sample of one of his experiments — a fortified Petit Manseng.  He has three barrels of it — one barrel is a blend of 2015 and 2013 Petit Manseng, aging in a small Hungarian oak barrel.  Another is the same blend aging in a much larger, used Chardonnay barrel.  The third is mostly 2015 Petit Manseng, again aging in a large Chardonnay barrel.  This wine could be a master class on the effects of oak.  The wines in the large Chardonnay barrels are unique, but the wine in the small Hungarian oak barrel is KILLER.  Layers of honey and beeswax, beautifully balanced, not at all "hot".  I begged Luke to send me an email when (if?) he bottles and releases this wine.  Be forewarned, I will fight you for a bottle of this gem.
2014 Chardonnay  ⭐⭐⭐/84
100% estate grown Chardonnay.  Fermented and aged in stainless steel (no oak whatsoever). This wine caught my palate off guard.  It's crisp and fruity, but not at all what I expected.  It's an off-dry Chardonnay, with 2% residual sugar.  The purity of the grape shines through without any oak influence, but the sweetness pulled my focus.  I'd like to taste this another day, after I push the reset button on my palate expectations.  13.6% ABV.  Retail = $22/bottle.

2010 Barbelo ⭐⭐⭐/89
So here's another one of Luke's small-batch wines in 375ml bottles. And you know what that means.  Buy it.  In triplicate.  This is a red blend of Merlot and Barbera (now the name makes sense, right?). Aged for 15 months in mostly American oak.  I'm pretty sure I've never tasted a Barbera + Merlot blend before.  Medium bodied and dry, with super structure and balance.  The Barberic acid (see how I just made Barbera into an adjective?) is the perfect foil for the soft, roundness of Merlot.  An exciting wine, so rich and complicated, it's almost a meal in itself.  15.8% ABV.  Retail = $24ish/bottle.
As I drove off of the Granite Heights property, I tried to summarize my thoughts and impressions.  And I kept coming back to this . . .
Granite Heights:  Where wine is the centerpiece, not an accessory
Taste Wine Like A True Armchair Sommelier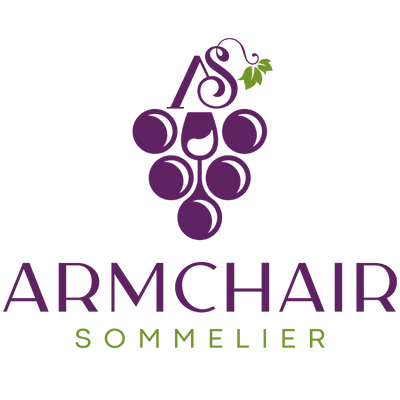 Spice up your next party with our FREE wine tasting guide! Learn what to look, smell, and taste for while appreciating your favorite bottle. We've also included a printable tasting notes template and a tasting wheel.