The Best Wines To Pair With Indian Food
Time to read: 6 minutes
Indian food is the way into my heart, and the challenge finding the best wine to pair with my favorite Indian food is a perpetual adventure of trial and error. Hearty spices mixed with flavorful sauces can make wine pairing a challenge, but I'm here to break it down.
It's important to remember some general rules of thumb when it comes to pairings. This article on How To Impress Guests With Amazing Wine Pairings is a great place to start, but since we're here to talk about Indian food, let's get down to business.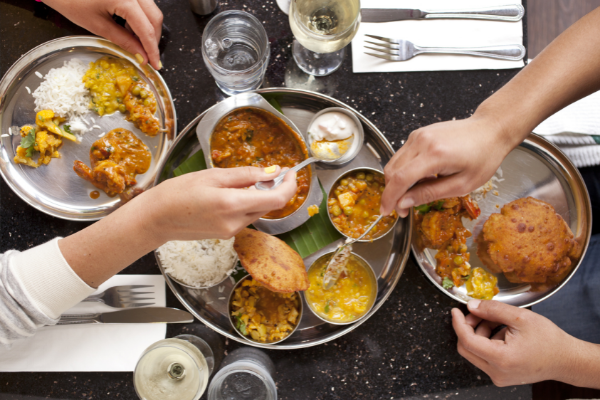 Rules Of Thumb For Pairing Wine With Indian Food
India is a huge country, and while each dish and region is sure to vary dramatically, it is fair to say that most Indian food is loaded with fresh and dried spices and served alongside rich, flavorful sauces.
Because most Indian food is served with vegetarian proteins, chicken, and sometimes lamb, the protein is not as much of a standout as it might be with other pairings.
The most important factors to consider in your pairing will be the level of spiciness (think chilies), the level of spices (think cardamom, turmeric, fennel), and the type of sauce the dish is served in (tomato, cream, broth, etc.)
Best Wine Pairings For Indian Food
When looking for your next Indian food wine pairing, remember that chilled, low tannin, lower alcohol, and subtly sweet wines will balance out the heat best. Meanwhile, tannic, high alcohol, and smokey wines will accentuate the heat and possibly distract from the meal.
Now, most wine pairing articles meet you at the point of deciding what wine to pair with your dinner, but often I have the wine in mind before the dinner.
That being said, I'm going to switch it up a bit and recommend what Indian dish best suits some of my favorite wines.
Best White And Rosé Wines For Indian Food
White wines tend to be the easier pairing grab when it comes to rich and spice-driven meals. Higher acid, low alcohol, and fruit-forwardness are all good things when it comes to a rich creamy sauce, and it provides sweet relief to a burning palate.
Medium-Sweet Riesling (Germany), Wine: Dr. Loosen, Dr. L Riesling 2020
I love Riesling because it is so diverse. This example I chose is far removed from the syrupy-sweet Rieslings lining most American grocery store shelves. The vibrant, citrusy acidity is well complimented with an easy sweetness and will soften even the spiciest Indian dish.
Best Wine & Indian Food Pairings: Lamb Vindaloo, Chicken Jalfrezi
Chenin Blanc (South Africa), Wine: Beaumont Chenin Blanc 2020
Chenin blanc is easily one of the most under-appreciated and most-versatile white wines around. I chose this wine because it's dry and will easily cut through a creamy, green sauce. Notes of freshly cut grass, pear and lemon will provide an uplifting counterbalance to a dish that could otherwise risk weighing you down.
Best Wine & Indian Food Pairings: Palak Paneer, Saag Paneer, Mint Chutney
Sparkling Rosé (Italy), Wine: Borrasca Prosecco Rosé
As is true in every instance in life, you can never go wrong with Prosecco. I chose a Rosé Prosecco because the effervescence, low-alcohol, and bright fruitiness will cut through anything. You can easily choose a non-rosé sparkling wine, or a still rosé for the same effect.
Best Wine & Indian Food Pairings: Butter Chicken, Veggie Samosas
Best Red Wines to Pair with Indian Food
When considering which red wine to pair with your next Indian feast, think lower tannin and lighter bodied. Anything with big tannins, high alcohol, or smokey notes could risk distracting from the main course.
Gamay (France), Wine: Vignobles Bulliat, Bibine Beaujolais-Villages 2020
Gamay is the lightest tannic red wine you can get your hands on, which makes an excellent choice for a red when you'd otherwise select a white. This wine is bright with vibrant red fruit that will accentuate your next Indian feast.
Best Wine & Indian Food Pairings: Vegetable Jalfrezzi, Chicken Tikka Masala
Lemberger (WA, USA), Wine: Kiona Vineyards Lemberger
I have found this to be the perfect everyday drinking red that would work equally well as a patio wine or alongside nearly any Indian dish.
This red will stand up, without distracting, against spices and tomato-based dishes. It showcases pleasant baking spices alongside notes of plum and blueberries, making it a perfect complement to tomato-based and warm spiced dishes.
Best Indian Pairings: Chana Masala, Rogan Josh
Best Wine With Indian Food Final Thoughts
The most important traits to look for in your next wine pairing with Indian food will be wines that are served slightly chilled, have subtle sweetness, and are lower alcohol.
Riesling and Prosecco are my favorite go-to wines, but as always, use your best judgment. Making sure you like to drink the wine is the only thing that really matters!
Best Wine To Pair With Indian Food FAQ
Taste Wine Like A True Armchair Sommelier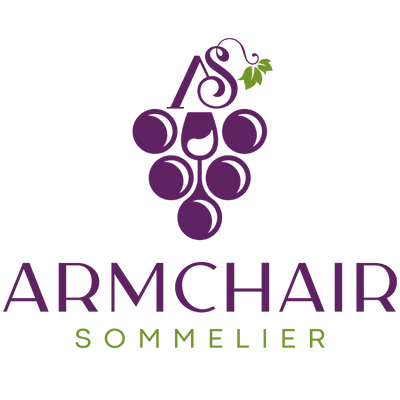 Spice up your next party with our FREE wine tasting guide! Learn what to look, smell, and taste for while appreciating your favorite bottle. We've also included a printable tasting notes template and a tasting wheel.