Best Private Chef Experiences In Napa Valley, CA With Wine Pairings
Members of our Napa Travel Planning group often ask which private chef in Napa, CA they should book. We've listed the best chefs in town for you to choose from.
Indulge your palate with the best private chefs in Napa Valley, CA where their skilled hands elevate gastronomic delights to an art form. In a region renowned for its vineyards and impeccable taste, the pursuit of culinary excellence becomes a symphony of flavors and a celebration of local produce if it involves wine pairing.
Let's look at the 10 best private chefs in Napa Valley who not only craft incredible dishes but curate the perfect union of food and wine.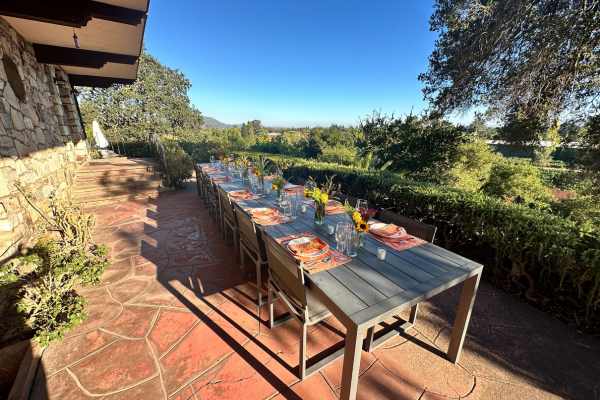 Chef Adair – Private Chef Catering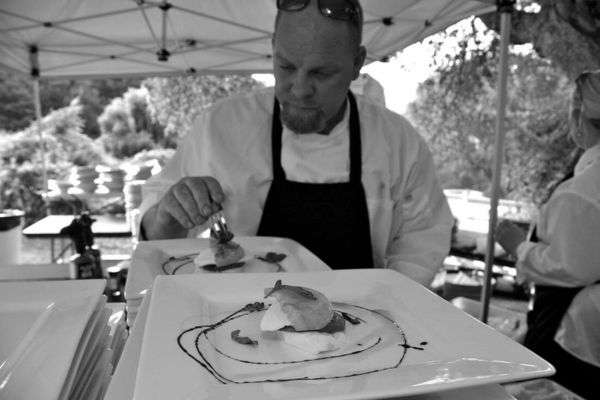 Location: Serves Napa County
Contact: 707-795-3675
You'll have the privilege of witnessing Chef Garrett Adair and his Executive Sous Chef prepare every detail in your at home kitchen or vacation rental. Ensuring that the culinary vision, enriched by 25+ years of experience in upscale French restaurants and catering, is realized in each event. Chef Adair receives daily deliveries from local purveyors to craft personalized menus and unforgettable dining experiences in Sonoma, Napa, Marin, and San Francisco. You can request a wine pairing for your dinner, micro brews or cocktail bar. They present wines from multiple Napa, Sonoma, and Mendocino boutique wineries for you to enjoy and discover.
Nicholas Wayne Company: Chef Cameron Bouldin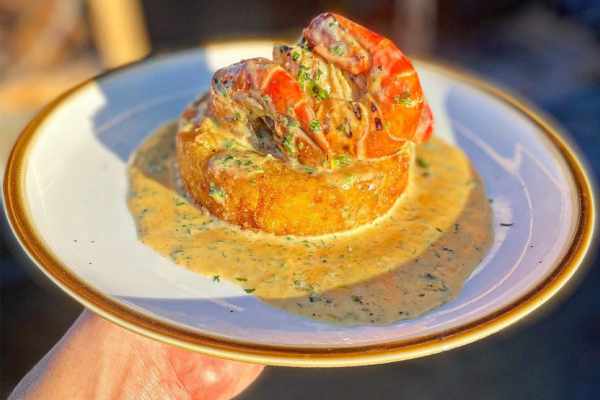 Location: Serves Napa and Sonoma Counties
Contact: 925-964-5000
Chef Cameron Bouldin and his sous chef came to our Airbnb in Sonoma with all the ingredients and cookware he needed for our dinner of 12. He curated a 5 course dinner menu with wine pairing. Each course included two bottles of sparkling wine, white wine and red wine so all 12 of us could enjoy. He is fully open to any changes of the menu and wines. Chef Cameron is the most recommended private chef in the Napa Travel Planning fb group.
Why we love Chef Cameron: Chef Cameron kept us informed of the upcoming courses and our wine glasses were never empty. He brought so much food we had leftovers, which made an amazing 4th meal. The green goddess dressing on the lobster salad was so good we literally ate it like soup. Gazpacho, anyone?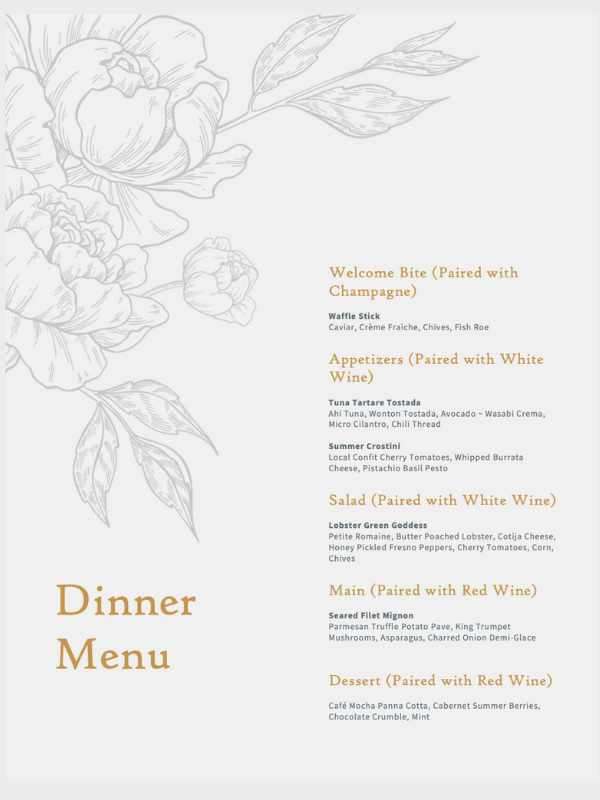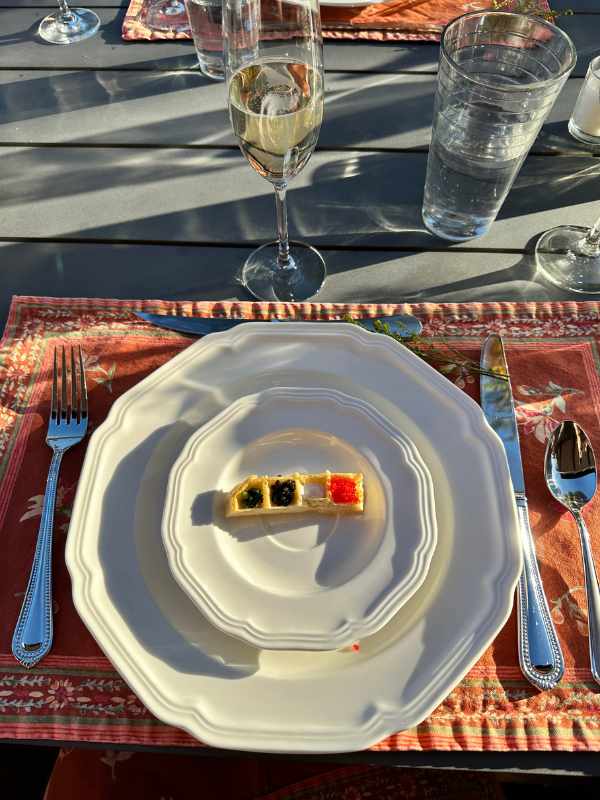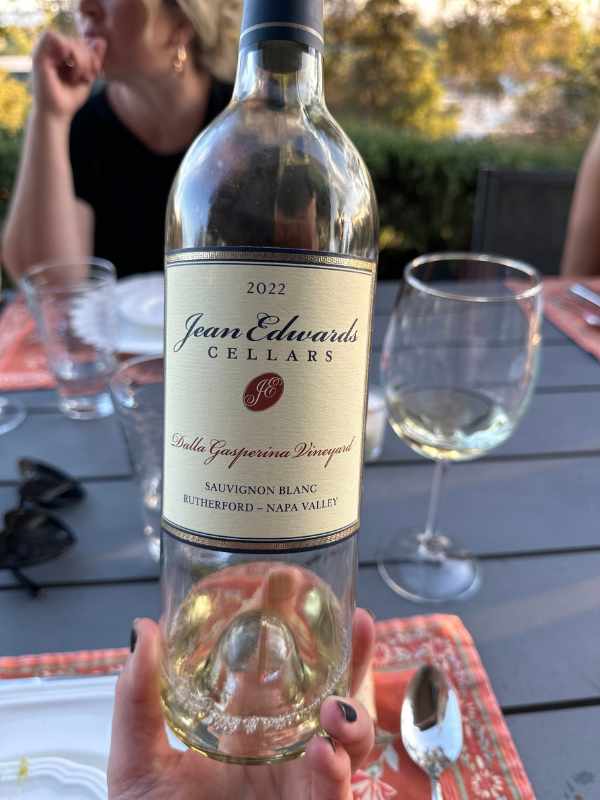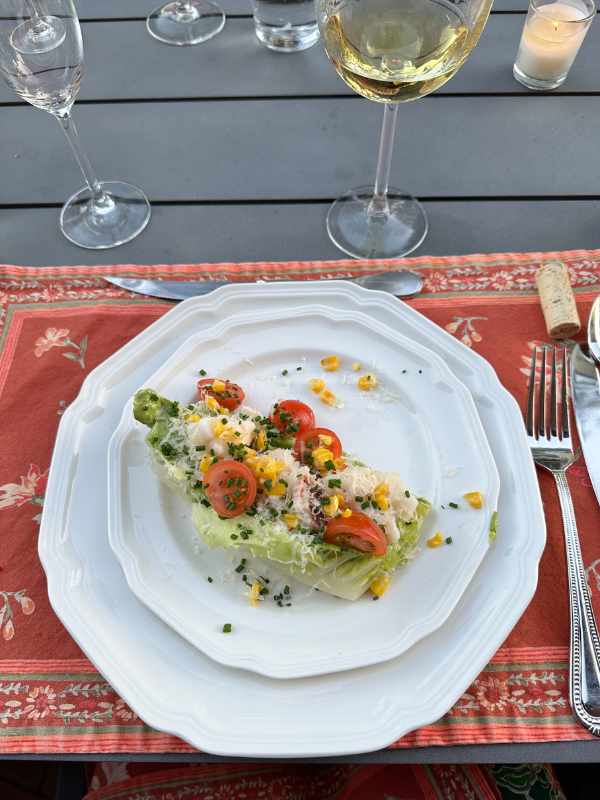 Chef Perot Personal Chef Services
Location: 1944 2nd St, Napa, CA 94558, United States
Contact: 707-266-6297
With a culinary experience spanning back to 1993, Richard Perot emerges as a seasoned chef who has graced some of the most illustrious restaurants and homes across the Bay Area. His culinary footprint extends to Napa Valley since 2003, where he honed his skills for a decade in the sophisticated fine dining scene of San Francisco.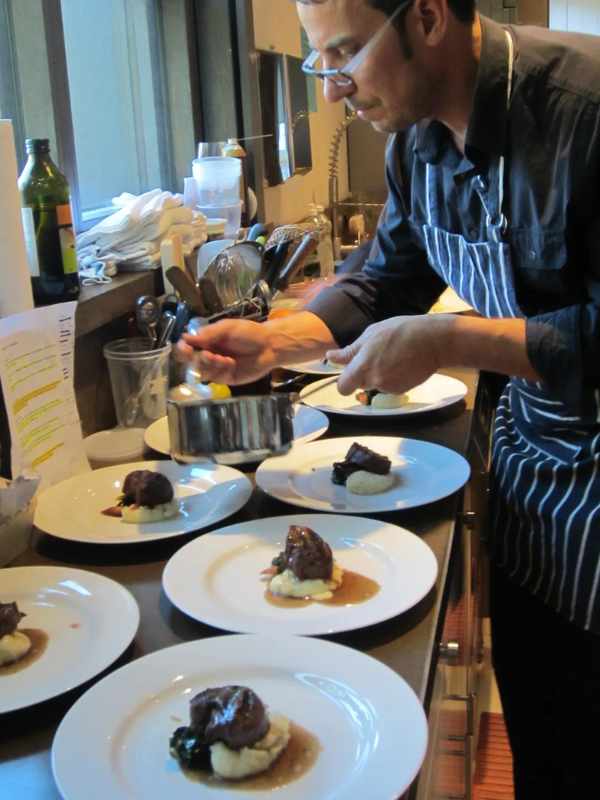 One of his professional philosophies are "I'm only as good as the last meal I have prepared". Chef Perot designs an experience based on your culinary preferences and dietary needs.
Notable establishments that bear the mark of Richard's culinary prowess include Brunos, 42 Degrees, Hess Collection Winery, Schramsberg Vineyards, Peju Winery, and the list goes on.
---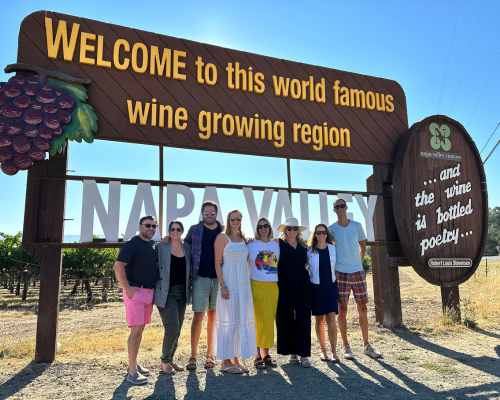 Planning a trip to Napa but don't know where to start, or worse yet, you're 10 hours deep and frustrated? You won't want to miss our Napa Trip Planner!
---
Sonoma From Scratch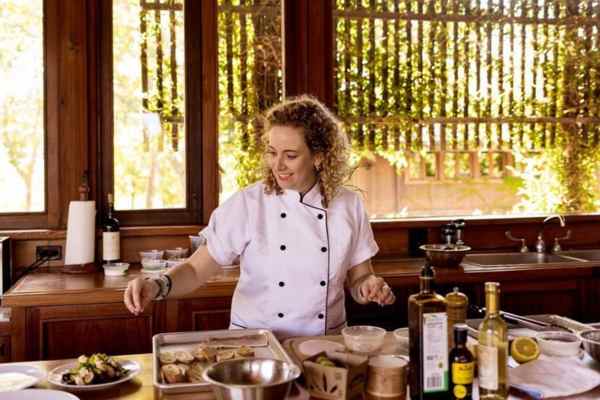 Location: Serves Napa and Sonoma Counties
Contact: 707-933-6371
Leveraging a decade of expertise in the wine industry and fortified by her wine specialist certification, Chef Samantha emerges with a discerning palate finely attuned to the nuances of food and wine pairings.
With exclusive premium access to reserve wines hailing from the vineyards of Sonoma and Napa counties, Chef Samantha promises to orchestrate an exhilarating gastronomic journey for you and your guests. Experiences begin at $135 per person, the culinary spectacle unfolds with a tantalizing cheese and charcuterie board adorned with local fruits and nuts, followed by a refreshing seasonal salad and a main course. Specializing in Medeterranean inspired cuisine, most ingredients are sourced from her own garden.
Services include private dinners for all special occassions and weddings. Her experience includes Sullivan Estates Rutherford, Padis and Winery Rancho Maria.
Chef Aaron LeRoi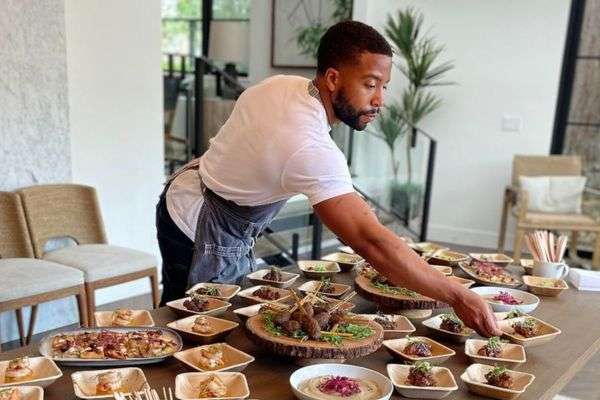 Location: Serves Napa Valley, Sonoma, Marin and San Francisco
Contact: 707-336-8583
Immerse yourself in a sensory journey featuring five expertly crafted courses. This exclusive private chef dining experience, led by Chef Aaron LeRoi, promises a diverse array of custom creations inspired by his heritage, upbringing, and a fusion of influences from various cuisines.
Since 2014, Chef Aaron has spearheaded private chef services that redefine exquisite dining and fine catering in the Bay Area. His culinary expertise has garnered recognition from esteemed wineries such as Far Niente Winery, Fontanella Winery, Monticello Winery, Covert Estate, Anaba Winery, Strala Vineyards, Ehlers Estate, Donum Estate, Quixote Winery, to name a few. Seriously.
Goodness Gracious! Private Chef and Catering
Location: Serves Napa County
Contact: 707-343-1308
Founded by Lauren Kershner in late 2017, Goodness Gracious Catering marks her inaugural foray into culinary arts and hospitality. Lauren learned French technique at Le Cordon Bleu Culinary Academy in Portland, OR when she was just 18 years old. Since then, she has worked in some of Napa Valley's best restaurants including Morimoto Napa and Calistoga Ranch.
Each Private Chef Experience is tailor-made for celebrations such as bachelorettes, birthdays, anniversaries, or simply to express gratitude for a delightful day. This multi-sensory experience unfolds within the comfort of your own home or vacation rental, featuring local flowers, farm-fresh produce, premium meats and seafood, boutique wines, all orchestrated by a Michelin-trained Chef and Server.
Delivered by Grace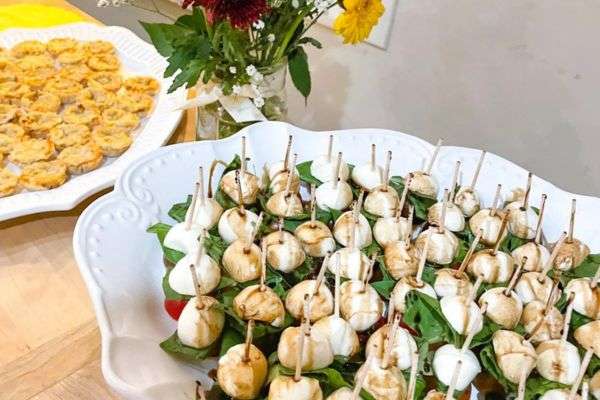 Location: Serves Napa County
Contact: 707-631-1459
This small, woman-owned business, serving Napa, Sonoma, and Solano Counties, is driven by a passion for all things food, holistic health, and fostering connections.
Established in 2012, Delivered by Grace initially ventured into catering parties and events of varied scales.
Now, the focus has shifted to specializing in intimate gatherings within clients' homes, Airbnb accommodations, or the spacious rooms of local resorts—a unique opportunity to cultivate a personalized chef experience within the comfort of one's abode.
Castro Catering & Private Chef Services
Location: Serves Napa County
Contact: 707-337-4013
Castro Catering & Private Chef Services, led by Chef Castro, crafts a culinary journey ranging from all-inclusive intimate dinners to grand festive parties and everything in between. The flexibility extends to various locations, including Airbnb, VRBOs, private homes, villas, and wineries.
Accommodating special dietary preferences, the emphasis on locally sourced and seasonal ingredients guarantees exceptional meals tailored to your needs and preferences. With a commitment to personalized service, meals are buffet-style, family-style, in three to five courses, or indulgently extended to six to eight courses, ensuring each dining experience is precisely as desired.
---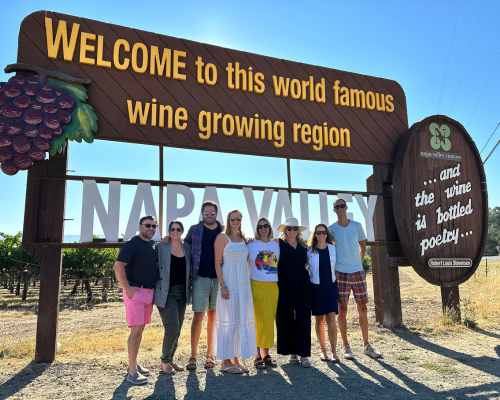 Planning a trip to Napa but don't know where to start, or worse yet, you're 10 hours deep and frustrated? You won't want to miss our Napa Trip Planner!
---
Chef Vanessa
Location: Serves Napa County
Contact: 510-681-3186
In 1994, Vanessa Davisson initially cooked for families. Within the comfort of one's home, Vanessa and her team efficiently prepare three customized dishes of the client's choice in under two hours, tailored to specific preferences. Accommodating diverse dietary needs, be it gluten-free, dairy-free, grain-free, potato-free, corn-free, or tomato-free, Vanessa ensures each meal aligns with individual tastes and restriction
Whether opting for weekly visits, bi-weekly arrangements, occasional services, or even as a thoughtful gift, their cooking service promises a repertoire of healthy and delectable options for the week ahead.
Culinary Mercenary Services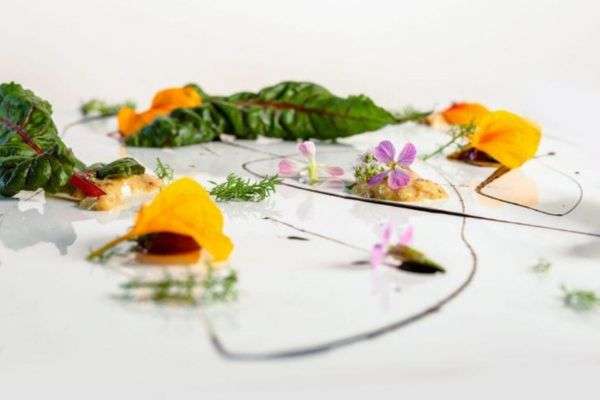 Location: Serves Napa County
Contact: 707-304-7963
Culinary Mercenary Services, an expert in winery and private estate dining experiences in Napa Valley and the greater San Francisco Bay area was established by Chef Christian Graze in 2011.
Boasting two decades of Mediterranean fine dining expertise, Chef Christian infuses his culinary creations with the essence of Spanish, Greek, Tunisian, and Moroccan cuisine. He enjoys unraveling the gastronomic treasures inherent in each doorstep, whether nestled at home in Napa or traversing foreign landscapes with guests. Under the Winery Estate Program, CMS offers unique library dinners, tasting room food items, and branded experiences tailored to specific themes or styles, all available for intellectual property purchase.
Beyond the Vineyards: Napa's Top Private Chefs
As we conclude this discovery about private dining, it becomes evident that the top private chefs in Napa have mastered the art of transforming meals into unforgettable experiences. Beyond the grapevines, each chef, guided by passion and expertise, curates a symphony of flavors that dance on the palate.
Napa's private chefs not only elevate the dining experience but also serve as ambassadors of the region's rich culinary heritage. They pair good food with good wine and showcase that vineyards really weave a tapestry of flavors.
related articles
Private Chefs In Napa CA FAQs
How much does a private chef cost in Napa?
The cost of a private chef in Napa can vary based on factors such as the chef's experience, the complexity of the menu, and the number of guests. On average, you can expect prices to start from a few hundred dollars for smaller events and go up for larger gatherings or more elaborate culinary experiences.
Who is the renowned chef from Napa Valley?
The renowned chef associated with Bottega restaurant in Napa Valley is Chef Michael Chiarello. He is a highly regarded chef, restaurateur, and winemaker known for his expertise in Italian cuisine.
Why are personal chefs so expensive?
The cost of personal chefs can be attributed to several factors. These chefs often bring extensive culinary expertise, use high-quality ingredients, and customize menus to meet specific preferences. Additionally, the service includes not just the preparation of the meal but also factors in planning, shopping, and, in some cases, the chef's travel. The overall experience, attention to detail, and the exclusivity of having a chef dedicated to your event contribute to the overall expense.
Do you tip a private chef?
Some private chefs include service charges or gratuities in their pricing, while others may leave it to the client's discretion. You can discuss this with the chef beforehand. If a service charge is not included, a common practice is to tip the private chef in the range of 10% to 20% of the total service cost, depending on the level of service provided and your satisfaction with the experience.