The Best Barossa Valley Wineries Itinerary (With Map)
Do you want to know what the best Barossa Valley wineries are? You won't believe this itinerary we have lined up for you. If you're making a trip to South Australia, bookmark this page so you don't have to jot down a bunch of notes.
More than 150,000 people travel to the Barossa Valley each year. You better believe Barossa Valley wineries are seeing most of those visitors with it being one of Australia's oldest wine regions.
The Barossa (encompassing both Barossa Valley wineries and Eden Valley wineries) is known for its fine wine and amazing wine experiences.
The Barossa has more than 150 wineries and 80 cellar doors (cellar doors are tasting rooms).
It's time to get over hating Australian wine because of a bad experience with the Aussie wines of the kangaroo type.
The Barossa Valley Wineries are anything but boring. With their big bold style red wines and luscious white wines, the oldest wine region in Australia has some really amazing wines to show us.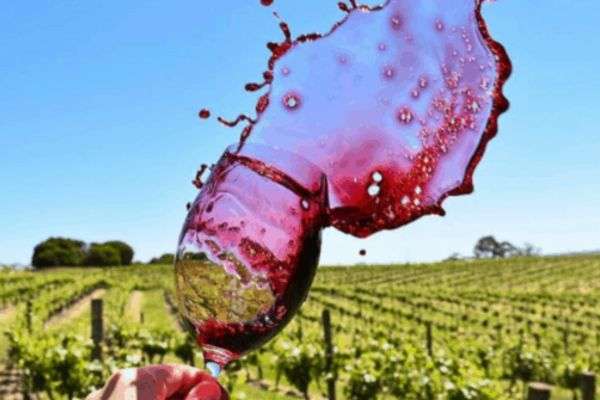 Where is the Barossa Valley?
The Barossa Valley is in the South Australia region and is less than 50 miles from the city of Adelaide.
Barossa Valley Terroir And Climate
The Barossa Valley's summer climate is dry and hot, which is ideal for grape growing.
What Wine Is Barossa Valley Known For?
It won't surprise you to learn that the most well known Barossa Valley varietals are Shiraz, GSM blends, lush white Chardonnay, Sémillon, Viognier and elegant, dry Riesling.
If you're wondering what the difference is between Shiraz and Syrah, they are the same.
Shiraz was the name created by Australian producers to differentiate their unique Syrah style. After tasting a Shiraz from a Barossa Valley winery, you'll be like, "yep, these are special".
Barossa Valley's Winemaking
The Barossa Valley and Eden Valley are subregions of Barossa.
In Barossa Valley, you can find 100+ year old Shiraz vines as it has the longest unbroken lineage of winemaking and grape growing families in the country.
The people of the Barossa Valley are what make it so special. They're a band of rule-breakers, as far as Australia's wine industry is concerned. You'll really find a love for creating and innovating here.
A casual, family-friendly or in-depth wine experience is what these wine makers aim to serve up. They take winemaking very seriously but never themselves.
Winemakers in the region will blend the Shiraz with other big bold reds like Cabernet Sauvignon to make an even bolder wine. Oh yes.
The Barossa Valley's Shiraz is largely used in Penfolds Grange, arguably the most famous wine from Australia.
Barossa Valley Wine And Food Pairing
The Barossa Valley is famous for some of the oldest Shiraz vines in the world. These red varietals and blends have big tannins too. With notes of meat, leather and pepper they are best paired with game (kangaroo 😉 ), beef or poultry.
Are you drooling yet?
Map Of Barossa Valley Wineries
8 Best Barossa Valley Wineries and wine tours
Similar to the Napa Valley, there are so many Barossa Valley wineries to choose from. And although the Barossa Valley has an incredible climate for grape growing, they can't all be the best.
So we've compiled a list of some of the best Barossa Valley wineries, in no particular order.
Château Tanunda Winery
9 Basedow Road, Tanunda, South Australia 5352 Australia
Yalumba Winery Barossa Valley
40 Eden Valley Road, Angaston, South Australia 5353 Australia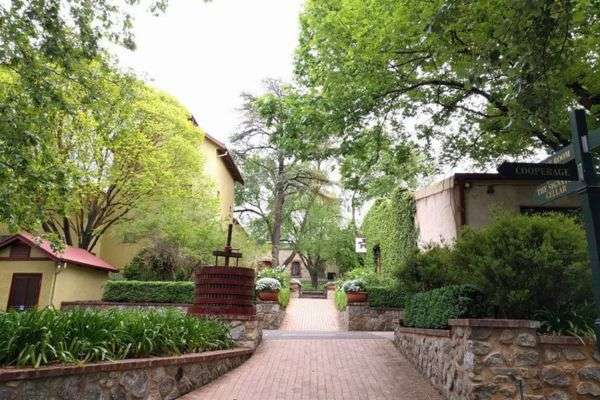 The Yalumba estate is absolutely stunning and the winemaking family goes back 6 generations.
Founded in 1849, The Smith Family shows its commitment to the Barossa by continuing tradition sustainably. Their Yalumba Cooperage continues the proud tradition of crafting their oak barrels.
The family strives to innovate while reducing their impact on the environment with the largest solar system in any Australian winery.And the wine? Award winning.
The Yalumba Great Australian Red is a blend of Cabernet Sauvignon and Shiraz winemaking practice unique to Australia. Yalumba is so proud of their tradition (and they should be!) and they really want to share it with their guests.
They offer a guided heritage tour that includes a tour of the workrooms and cellar and concludes with a tasting and food pairing. Sign us up!
Seppeltsfield Winery Barossa Valley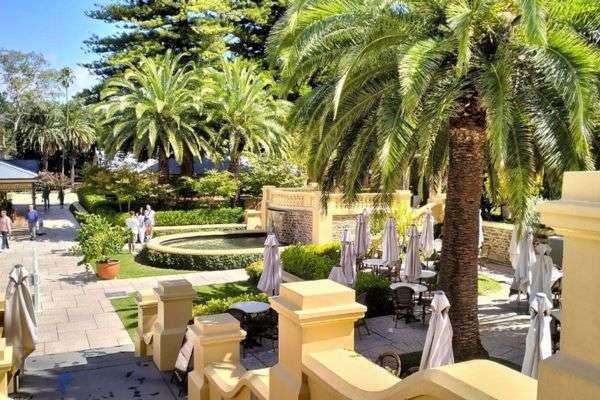 https://www.rockfordwines.com.au/
730 Seppeltsfield Road, Seppeltsfield, Barossa Valley South Australia 5355 Australia
James Halliday calls Seppeltsfield "The most historic winery and greatest showpiece of the Barossa Valley". You can't blame him. The Seppeltsfield Winery in Barossa Valley is a small village. It's a must see.
The Seppeltsfield Centenary tour is truly a one of a kind experience. You'll get to visit the Seppelt family homestead, followed by a private tasting of fortified wines in the VIP mezzanine lounge. Then you'll be escorted to the 1878 Centennial Cellar, where you will taste your birth year Tawny direct from the barrel! It's such a cool experience.
After that you must stay for lunch at Fino. I mean, you could really spend a whole day here. And that's fine because they have overnight accommodations.
Penfolds Barossa Valley Cellar Door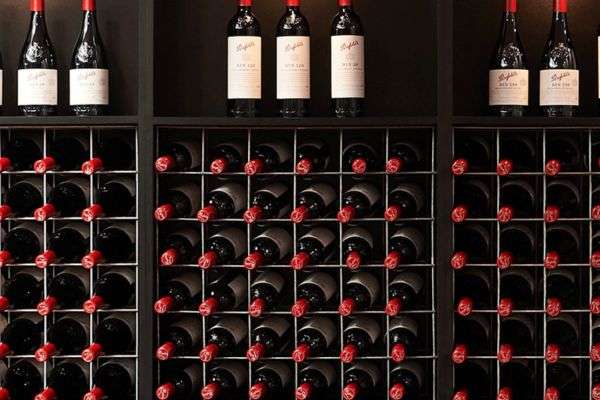 https://www.penfolds.com/en-us/home
Penfolds Barossa Valley Cellar Door, 30 Tanunda Road, Nuriootpa, South Australia, 5355
A trip to The Barossa Valley wineries isn't complete without a trip to Penfolds. Penfolds Barossa Valley Shiraz is one of the most recognized Australian Shiraz in the world.Wouldn't it be fun to sit with the educators at Penfolds and make your own wine? Oh wait, you can! Penfolds offers a super fun workshop where you can blend your own wine from 3 varieties.
Jacob's Creek Barossa Valley
https://www.jacobscreek.com/en-us/
2129 Barossa Valley Way, Rowland Flat, South Australia, Australia
There are some really fun experiences at Jacob's Creek.
First, there's the Jacob's Creek Double Barrel Experience. Talk about a sensory experience. You'll taste Shiraz and Cabernet Sauvignon before and after their double barrel maturation. This means they are matured in traditional wine barrels and then finished in aged whiskey barrels. Finish your experience with a special limited release, Jacob's Creek Double Barrel Rare 50YO Shiraz.
Pro tip: eat before this tasting. They're not messing around. You can add a picnic pack for two if you forget to eat before you arrive.
You can also have a picnic in the vineyard, have a flight tasting or book a ping pong table for an hour. So fun!
Kies Family (southern end of the valley)
1303 Barossa Valley Way, Lyndoch SA 5351, Australia
The Kies Family Wines is in its 6th generation. They opened their cellar door in 1985 back when it was just a little cottage.
Their wines have won several awards including Tripadvisor's Travelers' Choice.
Come for a tour and tasting and stay for a meal at the Monkey Nut Café. Their list of wines is extensive. From a dry Riesling to a Sparkling Rosé, lighter style red, to a big Barossa red, sweet wine or a Fortified. There's something for every palate.
Tastings are offered daily from 9am-4pm and are free. Reserve your tasting online. Walk-ins welcome.
Two Hands Wines
https://www.twohandswines.com/
273 Neldner Road, Marananga, South Australia, 5355
Two Hands Wine makes some "Gnarly" wines.
Their winemaking philosophy is to have minimal intervention and oak handling which allows the character of the fruit and terroir to shine through.
Six months after the wine is made, it's blind-tasted by Michael Twelftree, Managing Director, and Chief Winemaker Richard Langford and then graded from A+ to D. Anything C or below isn't used in Two Hands final production. Phew, talk about pressure.
Tastings are available daily from 11-4.
Langmeil Winery
​​https://www.langmeilwinery.com.au/
Corner of Langmeil & Para Roads, Tanunda, South Australia 5352, Australia
Langmeil Winery is a beautiful place to relax and enjoy a great glass of wine. The old Blacksmiths workshop and stables speak the history of Ye ole Langmeil Village – one of the first settlements in the Barossa.
The gardens are lovely and the winery is kiddo friendly.
Wine tastings are free and offered from 10am to 4pm daily.
Or you can reserve a special premium wine tasting in the Freedom Room for $50 per person.
Langmeil Winery also offers a tour and tasting for $150 per person and lasts about 3hr.
Want to bring your Barossa Valley Wine home with you?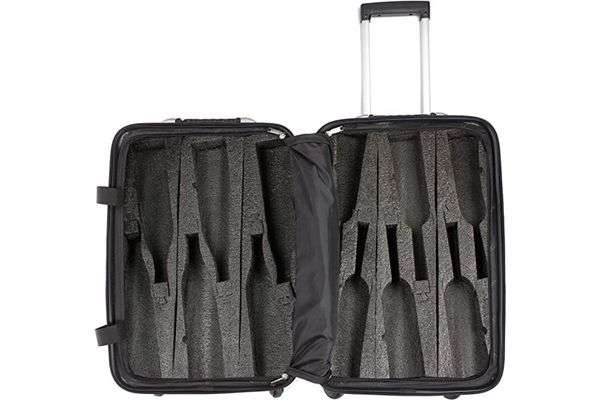 We recommend the VinGardeValise 12 bottle wine suitcase. There are a couple ways you can use this suitcase. One is, when you come home you only pack half the suitcase with wine and the other side clothes; or, what we do is bring a duffle bag to carry our clothes home. You can still check a duffle bag home btw, you don't have to schlep it around for all four connections.
Pro tip: you can also use the duffle bag to drop off your clothes to be laundered if you're doing an extended trip. Multiple uses for one duffle bag.
Barossa Valley Wineries FAQ
How many wineries are there in the Barossa Valley?
There are about 150 wineries in the area, and you can taste wine and eat local, seasonal produce at more than 80 cellar doors.
What wine is best in Barossa Valley?
The Barossa Valley is most well known for the varietals Shiraz, GSM blends, lush white Chardonnay, Sémillon, Viognier and elegant, dry Riesling. If you're wondering what the difference is between Shiraz and Syrah, they are the same.  Shiraz was the name created by Australian producers to differentiate their unique Syrah style. After tasting a Shiraz from a Barossa Valley winery, you'll be like, "yep, these are special".
What is the best month to visit Barossa Valley?
The best time to visit Barossa Valley is from April to May which is the Autumn season. The harvest celebrations are in full swing in the Fall, and this is the perfect time to see Barossa Valley at it's best.
How do you get around the wineries in Barossa Valley?
The Barossa is easiest to explore by car or there are some really great tours. You could even rent a bike or walk along Seppeltsfield Road between cellar doors and restaurants.
What is the oldest winery in the Barossa?
Yalumba is one of the oldest and most beautiful wineries in the Barossa Valley. The oldest Château is Château Tanunda (est. 1890).