Rías Baixas: 10 Things we love about you
Get acquainted with the Rías Baixas wine region. From geography and climate, to tasting notes and even a buyer's guide and food pairing tips, we're sharing the top 10 things you need to know (and love) about Rías Baixas. Hold on to your butts!
Every bottle of wine is an opportunity to learn something.
This is why I enjoy participating in wine chats on the interweb. Most often, they're live discussions on wine education and tasting.
We discuss things like terroir winemaking, grape varieties, culture and pairings. 
There's usually a focus on a singular theme, but wines and/or wineries change each week.  
The theme for this month's chat is Albariño from Rías Baixas.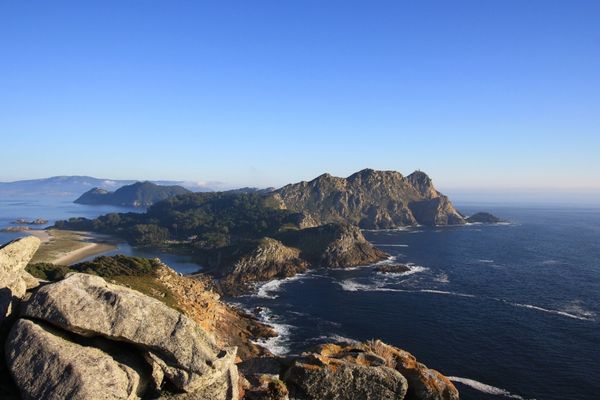 10 Things To Know About Rías Baixas
Here are 10 things to know about Rías Baixas.
Rías Baixas is located in northwestern Spain, in a region called Galicia (aka Green Spain), which looks more like coastal Ireland than the typical mental picture of Spain, which is hot, dry and dusty.  
The Terroir Of Rías Baixas
Granite and schist soils mix with the influences of the Atlantic to create the high natural acidity, citrus flavors, and sea spray minerality. 
Rías Baixas translates to Low Rivers.  It's pronounced Rías Baishas.  
The Climate In Rías Baixas
The climate in Rías Baixas is coastal, averaging 1800 mm (that's just over 70 inches) of rainfall per year.  By comparison, the rainiest city in the United States (Mobile, Alabama) gets 67 inches of rain per year; Seattle checks in at a paltry 38 inches.
Rías Baixas DO Designation
In 1980, a specific Denominación de Origen, or DO, was created specifically for the Albariño grape.  
However, when Spain entered the European Union in 1986, the name of the DO was changed to Rías Baixas because EU laws don't recognize DO's named for a single grape variety.
Wine Produced In Rías Baixas
Over 99% of the wine produced in Rías Baixas is white, and of that total, 90% is Albariño (a fantastic grape that makes a crisp refreshing wine thats great for summer.
Although its genesis is uncertain, prevailing thought says Albariño is a Riesling clone, brought to the area by German monks in the 12th (ish) century.  Another theory is that Albariño is related to Petit Manseng.
Albariño is characterized by high acidity, intense aromatics, and low alcohol.
Sometimes, there's a slight saline quality to the wines.
Most Albariño is unoaked, but there are examples of oak-aged Albariños available.
Grape Varieties Of Rías Baixas
There are 12 grape varieties permitted in Rías Baixas. 
Albariño
Treixadura (traditionally blended with Albariño)
Loureiro
Caiño
Torrontes
Godello
Castañal
Espadeiro
Sousón
Mencía
Brancellao
Dozal
Crossing The Minho River From Rías Baixas
Across the Minho (or Miño) River from Rías Baixas into Portugal, Albariño is made as Vinho Verde (technically, Vinho Verde is both a wine and a region).  
Vinho Verde translates literally to green wine (aka young wine).
Portuguese Alvarinho has lighter body, lower alcohol, and a slight effervescence. It's meant to be consumed very young.
Sub Regions Of Rías Baixas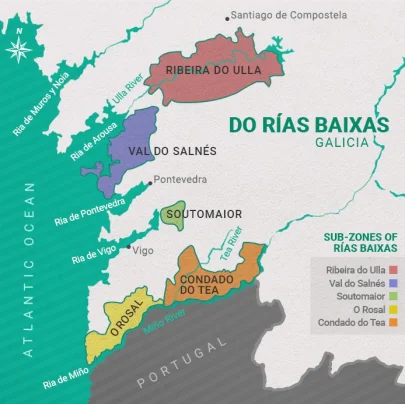 From north to south, the DO Rías Baixas encompasses five distinct sub-regions. 
These subregions all share a unique, coastal climate, but the soils are slightly different, allowing for a wide range of Albariño styles.
The coastal soils in Rías Baixas are principally granitic, acidic and shallow.
They are frequently located less than 300 meters away from the sea.
The intense rainfall causes the soils to crumble, breaking the granite particles and turning them into sand, a phenomenon that is referred to locally as xiabre.
The newest Rías Baixas sub-region (registered in 2000).  Soils here are mostly alluvial.
Val do Salnés is known as the birthplace of the Albariño grape. 
Val do Salnés is the original and oldest sub-region, and has the most acres under vine.  
It's also the coolest and wettest sub-region, and known for a crisp, aromatic style of wine.  Soils here are alluvial over granite.
The smallest of the sub-regions (registered in 1996).  The soils here are alluvial over granite.
The furthest inland sub-region, named after the Tea River, a tributary of the Miño.  The climate here is warm and dry.  It's known for earthier styles of wines — more powerful, but with less acidity.  
Soils here are granite and slate, and appear on the surface with lighter granite subsoil.
Lying along the Miño River, this sub-region forms the border with Portugal.
It's known for a soft, stone-fruit style of wine.  
Many O Rosal producers blend Albariño with other allowed grape varieties, such as Treixadura and Loureiro. 
Soils here are alluvial over granite.
This top rated set of eight glasses includes with four Cabernet/Merlot & 4 Pinot Noir style glasses. Try your wine from different glasses and discover how the shape and size of your glass affect your perception of aroma and flavor.
Rías Baixas Buyer's Guide
Order today and have it in time for your weekend dinner party you're no doubt hosting.
This dual zone cooler holds up to 24 Bordeaux size bottles of your favorite wines. Two temperature zones make it perfect for storing red, white, and sparkling wines.
When thinking about pairing food with Albarińo, you cannot go wrong with seafood.
Scallops, oysters and shellfish of all kinds. Including Paella. 
Looking for a pairing with your artichokes? YES, Albariño.
Entertain in style with this beautiful set including an acacia wood lazy Susan, removal marble insert, 3 cheese knives, 3 metal picks, 3 spoons, and 3 bowls.
Written with the no-holds-barred ethos of his beloved series, No Reservations and Parts Unknown, the celebrity chef and culinary explorer's first cookbook in more than ten years—a collection of recipes for the home cook.
Taste Wine Like A True Armchair Sommelier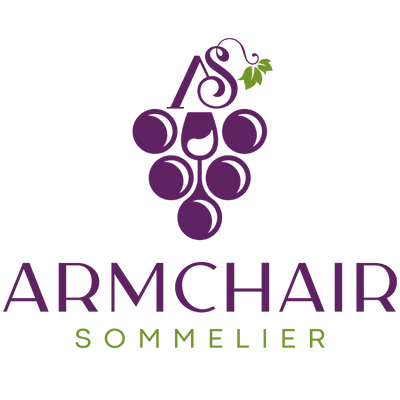 Spice up your next party with our FREE wine tasting guide! Learn what to look, smell, and taste for while appreciating your favorite bottle. We've also included a printable tasting notes template and a tasting wheel.