A Toast To The Coast: Wine Tasting In Carmel
Pair your wine with a little slice of heaven
Once you've found your footing around Napa, why not take a road trip south on the California coastline to enjoy a wine tasting in Carmel-by-the-Sea.
Carmel-by-the-Sea is a small European-seaside village on the Monterey Peninsula where tasting rooms are just as common as coffee shops.
Carmel-By-The-Sea Wine
The four dominant varietals at the tasting rooms in Carmel are Pinot Noir, Chardonnay, Syrah, and Sauvignon Blanc.
The grapes come from all over Monterey County including the rich soils of the Saint Lucia Highlands in western Monterey, giving an array of diverse and complex flavors.
Carmel Wine Walk
Believe it or not, there are still some exciting things that are free in this world, most notably the Carmel-by-the-Sea Wine Walk.
A self-guided tour via mobile device where winos of every varietal can discover the charming town of Carmel-by-the-Sea while sipping some of the region's greats.
Once you receive the mobile guide via text, check-in with each tasting room (there are 13 total and within walking distance) to receive exclusive goodies like a free extra pour with paid tasting or complimentary cheese plate.
Carmel-By-The-Sea Wineries: The Best Sips Downtown
map of carmel-by-the-sea Tasting rooms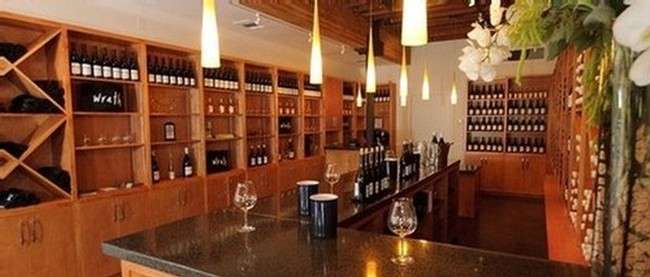 Belly up to the extra long bar at Carmel's tasting room, Wrath Wines. Wrath Wines is on the main drag of Downtown Carmel.
Sip on some of the finest small-batch Pinot Noir of Monterey County. 
Decanter Magazine named it one of the 10 best wine tastings on the California Coast. It's also a great place to meet a new friend or two with plenty of fellow wine lovers enjoying tastings while on holiday.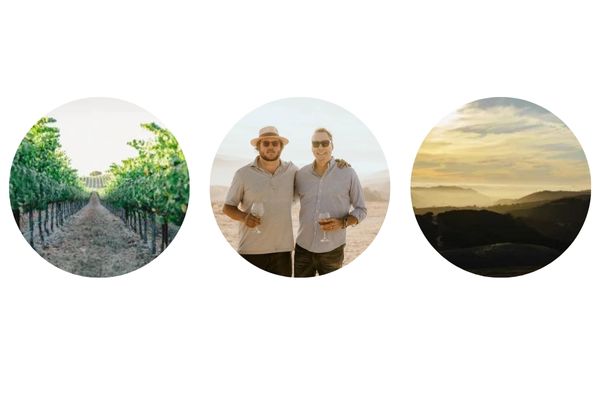 This family-owned winery in Carmel has a sophisticated portfolio of wines including an Estate Reserve Pinot Noir, Estate Chardonnay, Cabernet Sauvignon and a Santa Cruz Mountains Syrah. 
Their downtown Carmel tasting room is modern and airy with outside seating. They also have another tasting room 20 minutes away at a quaint little cottage in Carmel Valley.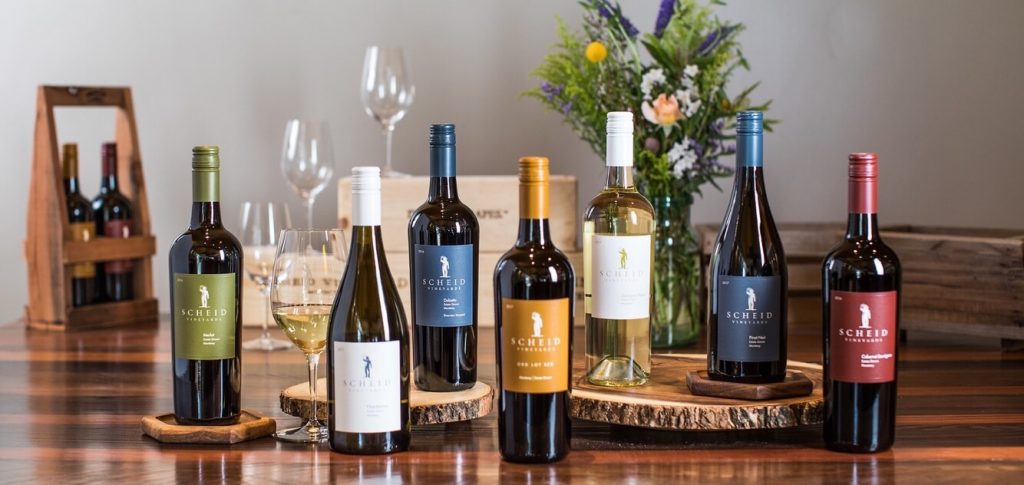 Dare you not to leave without a bottle or two after tasting the big bold reds at Scheid. 
The friendly and bustling Carmel tasting room where you can sit on chairs and at tables made of actual wine barrels offers two different tastings daily that feature a wide assortment of varietals that are not as common in these neck of the wine woods — Albarino, Riesling, Rousanne, Tannat, Sangiovese, Zinfandel, GSM, and Dolcetto.
Don't be fooled by their simple, no-fuss tasting room and casual approach, their wines are as complex as they come.
Varietals include Pinot Noir, Viognier, Chardonnay and Mourvedré. It's a little off the downtown path, this winery near Carmel is worth the extra effort it takes to find.
The Blair Estate winery has been running five generations strong and their Carmel tasting room treats you like you're part of their close-knit family – pouring extra sips of their award winning wines, limited releases, and exclusive tasting room pours.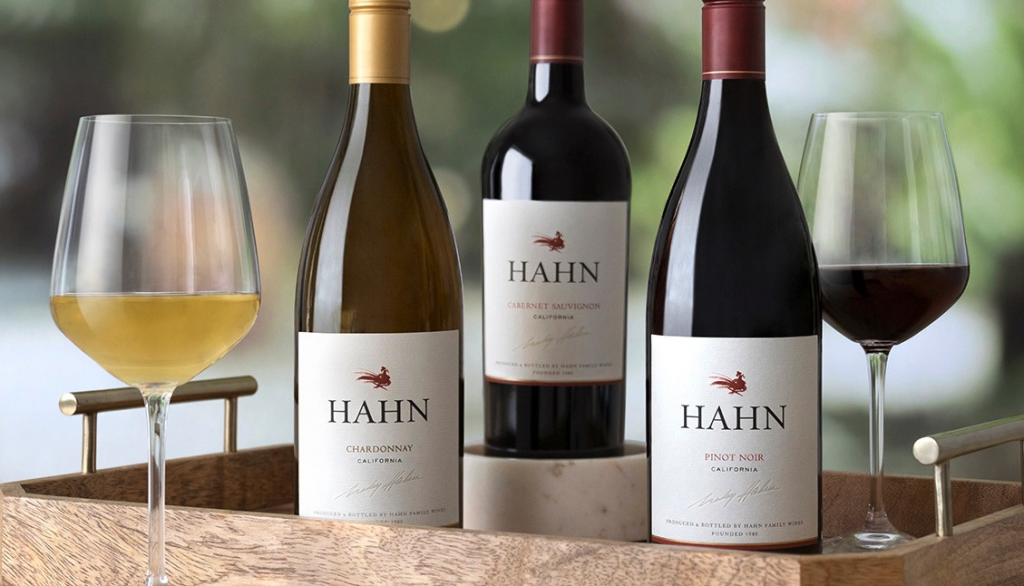 Missing your pet? Hahn's Carmel tasting room is dog friendly so you'll surely find a four-legged friend to fawn upon while on your wine vacation.
Their $20 tasting fee includes a flight of five wines of both white and red varietals.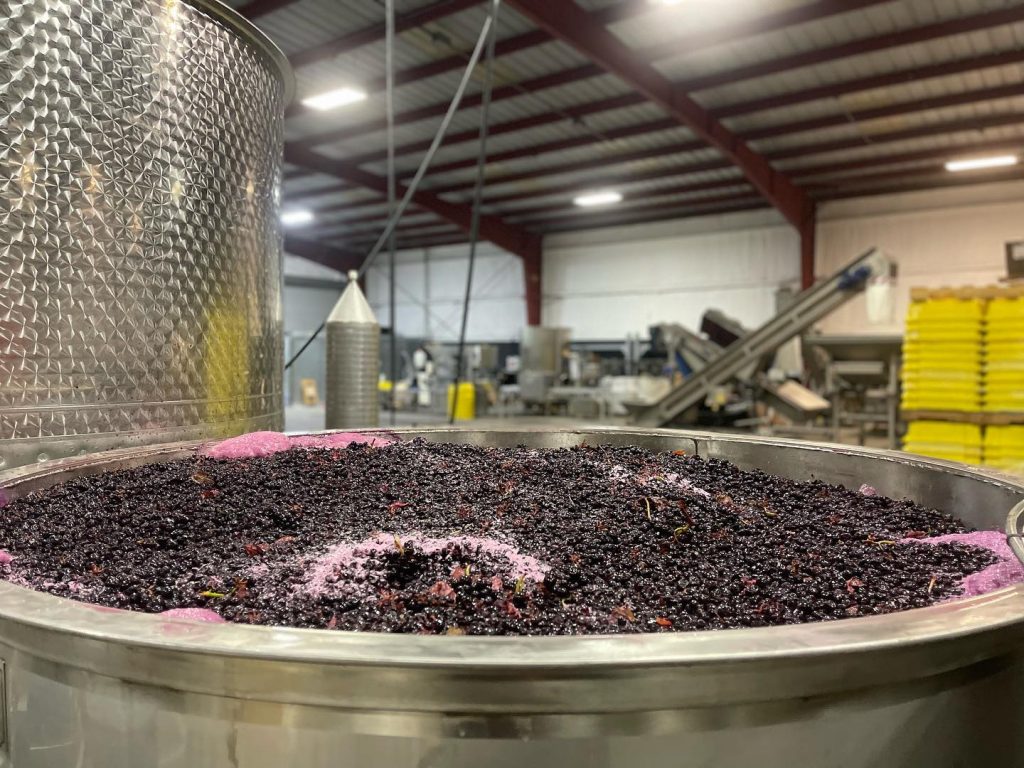 Although you're in sunny downtown Carmel-by-the-Sea, Caraccioli's ambiance is like that of a modern wine cellar, dark and deliciously moody with a lustrous bar slab serving up rosé and pinot noir.
Their bubbles are all the rave and a bottle makes for a great gift to bring back for your brunch bestie.
Where can you get a Malbec in Carmel?
There's always one in the wine group, and Shale Canyon has a well-balanced, handcrafted Malbec with bold flavors of raspberry, blackberry, plum, and a hint of chocolate.
You may not recognize the name of the purveyor, but you have most surely heard his music.
Alan Silvestri is the Grammy-winning composer for some of the most legendary films in Hollywood — Back to the Future, Romancing the Stone, Forrest Gump, and Marvel's The Avengers and Captain America.
The intimate tasting room welcomes guests without reservations for a tasting of five of their popular wines (2 whites, 3 reds).
Something To Wine About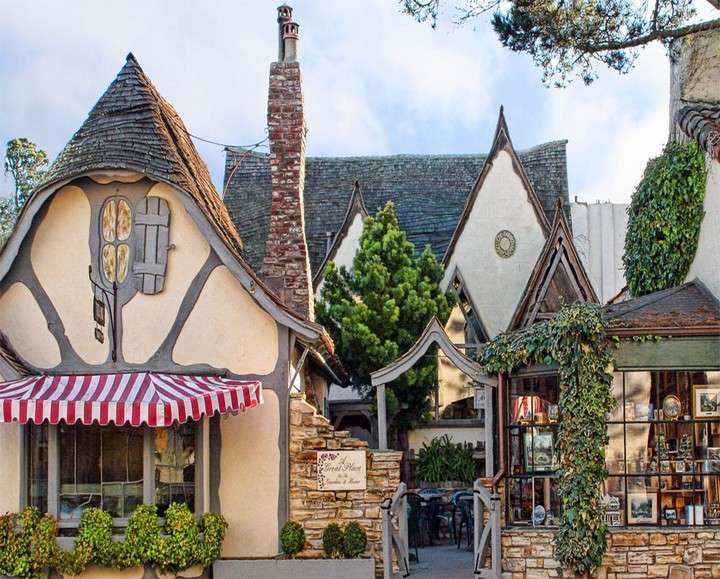 If you find yourself a little lost in Carmel, it could be because the coastal town has no actual numbered street addresses.
That's because the town refused to become a city and turned their nose to house-to-house mail delivery and instead has one central post office.
The more interesting story is that the town is filled with creatives i.e. famous writers and retired Hollywood stars that call Carmel home (or second home) and wish to remain as anonymous as possible.
Celebs like Clint Eastwood (former mayor), Doris Day, Betty White, Bing Crosby, and John Steinbeck have all called Carmel home at some point.
FAQ- Wine Tasting In Carmel
How many tasting rooms are in Carmel-by-the-Sea?
The Wine Walk is made up of 11 tasting rooms that you can visit anytime, on a self-guided and self-paced basis, all within walking distance of Carmel.
Is Carmel a wine country?
Yes! Carmel boasts some of California's best wine tasting rooms in California. The wine tasting scene in downtown Carmel is not to be missed! Carmel is only a few hours south of Napa wine country.
What wine is Monterey known for?
Monterey County has become one of California's most desired regions for wine lovers from all corners of the globe. With a moderate climate, nearby Carmel Valley as well as Salinas and Southern Monterey County makes the local region ideal for growing varietals like Pinot Noir and Chardonnay.

Author: Tiffany Carter
Tiffany is a contributing writer to Armchair Sommelier. When she isn't writing about wine, the California native is touring local wineries (Hello Napa and Paso!) and filling her glass across the globe (Ciao, Tuscany!). She loves a full-bodied cab, but she plays favorites when it comes to a spicy Zinfandel or juicy Malbec. Her fridge is stocked with a bottle of sparkling rosé for emergencies. Hint: there's always an emergency. You can follow Tiffany @winetastetravel.