10 Best Wineries In Temecula, Plus Wine Tours & Where To Stay
Let's raise a glass and dive into the world of exquisite wines and unforgettable experiences with the best wineries in Temecula, California's wine country.
Nestled in the heart of Southern California, Temecula Valley boasts a vibrant and thriving wine scene that has captured the hearts of wine enthusiasts and travelers alike. In this comprehensive guide, we will journey through Temecula's wine region, unveiling a complete list of wineries, wine tour experiences, and inviting places to stay.
Table Of Contents
Map Of Temecula Wineries And Hotels
10 Best Wineries In Temecula
The wineries in Temecula have cultivated a reputation for producing exceptional wines that delight even the most discerning palates with its perfect blend of Mediterranean-like climate and skilled winemakers.
As we embark on our journey through the Temecula wine country, we'll begin by exploring the crown jewels of this region: the 10 best wineries in Temecula. Each of these exceptional wineries has its unique charm and character, offering a delightful array of wines that reflect the artistry and passion of the winemakers.
South Coast Winery Resort & Spa
South Coast Winery Resort & Spa in Temecula was established in 2001 and has 45 labels, including riesling, cabernet sauvignon, grenache, and sauvignon blanc and is one of the oldest wineries in the area. At this 38-acre resort property, real estate developer Jim Carter has combined his wine country aspirations.
There are two tasting rooms here, one reserved for club members; non-members must pay between $18 and $22 on weekends for five tastings. Additionally, there are a variety of book-ahead tour choices. The modern resort provides villas and suites (starting at roughly $200), spa services, and the premium Rose Restaurant.
Leoness Cellars
Leoness Cellars, with its brick tower, is a well-known landmark along the DePortola Wine Trail, which starts not far from Old Town Temecula. The winery is known for its distinctive Cabernet Sauvignon.
The owners of Leoness Cellars have a combined fifty years of farming expertise in the Temecula Valley, starting with avocado and citrus farming before transitioning to grape and wine farming. In addition to customary tastings, several special tours emphasize learning and drinking.
The Restaurant at Leoness, a well-known eating spot that serves fresh, scratch-made meals in a lovely outdoor setting, can be found in Leoness Cellars.
Ponte Winery
Ponte Winery is undoubtedly a magnificent location to sample wine with its 300 acres of gorgeous vines, tended gardens, and large tasting room.
Ponte Winery was founded by the Ponte family, cultivating grapes in Temecula since 1984. They make various wines, including single varietal and blends, sparkling, and fortified.
Plan to stay at the Ponte Vineyard Inn, a 90-room boutique hotel with magnificent accommodations, a semi-Olympic-sized pool, and a full-service cocktail bar that features live music to enjoy even more of the Ponte family's hospitality.
Bottaia Winery
Italy is the source of inspiration for this upscale, contemporary vineyard; in fact, the word "Bottaia" is Italian for "cask aging room." There are a variety of experiences available here, from more in-depth seated food and wine blendings to relaxed, by-the-glass tastings on The Deck. But whichever you pick, you can anticipate an upgraded tasting experience meant to be educational and pleasant.
You can really make a day of it with vineyards, a poolside cafe and cocktail bar, and a splash area for the youngsters surround a nice pool.
Although the Ponte family has been farming in Temecula since 1985 and has run their namesake winery for 15 years, focusing on distinctive Italian varietals that go well with the local terroir, it is one of the region's newest wineries, with construction having been finished in 2018.
Briar Rose Winery
Briar Rose Winery in Temecula is an exact copy of the cottage from the 1937 Disney cartoon Snow White. The homes on the property were constructed by the founder of Briar Rose, a former Disney employee, for his wife in the 1970s. In the late 1990's Viognier grapes were planted along with Merlot, Zinfandel, Cabernet Sauvignon and Riesling and sold to neighboring wineries.
Since 2007, the land has been owned by the Linkogle family, whose son Larry is a well-known motocross rider.
Briar Rose makes a variety of wines, including its distinctive Talking Frog sparkling wine, a blend of Viognier and lager beer, despite its self-described status as a "micro-winery" (producing a maximum of roughly 3,500 cases).
Tastings are available by appointment only Friday, Saturday, & Sunday 12pm – 5pm.
Europa Village
Europa Village is a must-see winery in Temecula wine country. This ambitious project features a luxurious, 10-room inn with Spanish architecture and a winery run by renowned veteran George Bursick.
More than thirty acres have been planted with popular European-style varietal grapes of France, Spain and Italy. There are three winery "destinations"—Bolero, a vibrant new Spanish adventure, C'est La Vie, a French affair and Vienza, an Italian village.
At the Spanish winery, Bolero, you will savor wine with tapas. Try different olive oils, and take in live flamenco guitar performances.
Visit C'est la Vie to experience the flavors of France while surrounded by flowers.
Lastly, Vienza will round out the list of three European locations where visitors of all ages can enjoy a setting surrounded by rolling vineyards, picnic areas, and quaint Italian stores that make you feel at home.
Baily Vineyard and Winery
The Baily family owns and runs Baily Vineyard & Winery, which specializes in Cabernet Sauvignon and other classic Bordeaux grapes cultivated on its estate vineyards, which were all planted in 1982 and 1983. These grapes are vinified more traditionally and aged longer in barrels, resulting in more complex wines and more representative of the local terroir.
The Baily Visitor Center, where you can sample the most recent releases, and the Estate Tasting Room, their cutting-edge production facility that accepts reservations exclusively, are located at distinct sites.
If you're heading to the Baily Visitor Center, have lunch at the medieval-themed Carol's Restaurant. They play live music on weekends, and on Sundays. Plus, they have a doggie friendly menu.
Miramonte Winery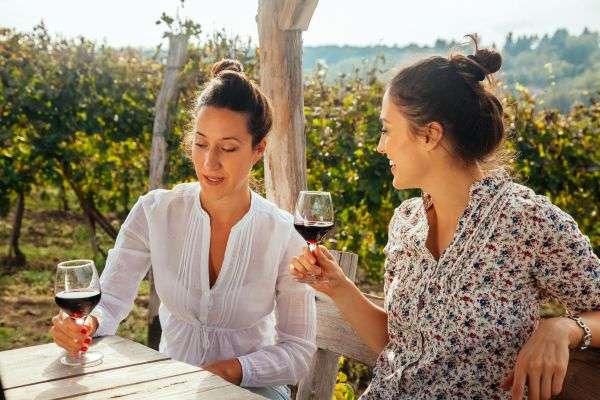 One of the prettiest vistas in the Temecula Valley can be seen at Miramonte Winery, which is perched at 1,400 feet. During the week, this hilltop winery offers a relaxed vibe, with guests relaxing on the patios and taking VineyardFit fitness classes on the grass. Weekends are always busier at Miramonte, which features live music on Friday and Saturday nights.
Although Miramonte promotes itself as a Rhône specialist and produces a well-known Syrah, they also have Tempranillo and Sangria. To refuel, indulge in sharing appetizers, flatbreads, salads, and their well-known 19-day dry-aged burger at Flower Hill Bistro.
There is no need to make appointments for walk-in tastings, but the vineyard offers a variety of wine tours for those who do. The Flower Hill Bistro's nutritious dishes and program for personalized wine bottles make it worthwhile to visit as well.
Callaway Vineyard and Winery
Callaway Winery, the pioneering establishment of Temecula's modern era, opened its doors in 1969. The vineyard passed through corporate hands until it was purchased by the Lin family, who still operate it today.
The visionary was Ely Callaway, more renowned for building an empire around golf equipment. Callaway Winery's 25,000 cases make it one of the bigger operations in Temecula despite its modest size by California standards. It is also a top wine tourism site with a sizable, attractive tasting room, gift shop, and a range of alternatives for drop-in tasting and tours, including a $25 cellar tour with barrel and tank tastings.
With many of its ingredients grown on-site, the Meritage restaurant serves local cuisine and hosts a wide range of musical events.
Cougar Vineyard and Winery
After several years of making wine at home in Texas and eastern Washington, Rick and Jennifer Buffington bought a small plot in Fallbrook. They planted it with Brachetto, a rare Italian grape variety that grows primarily in Piedmont region of northwest Italy and yields light-bodied, aromatic wines that range from still to spumanti.
Due to its success, they acquired their Temecula property in 2005 and became a bonded winery in 2004. Additional Italian wine varieties were planted there, ranging from the well-known sangiovese, barbera, and pinot grigio to the less well-known arneis and vermentino, both white grapes primarily grown in Sardinia and Liguria. Pizza, charcuterie, sandwiches, salads, and appetizers can be found at Sangio's Deli at Cougar Vineyard and Winery.
Top Temecula Wine Tours For Everyone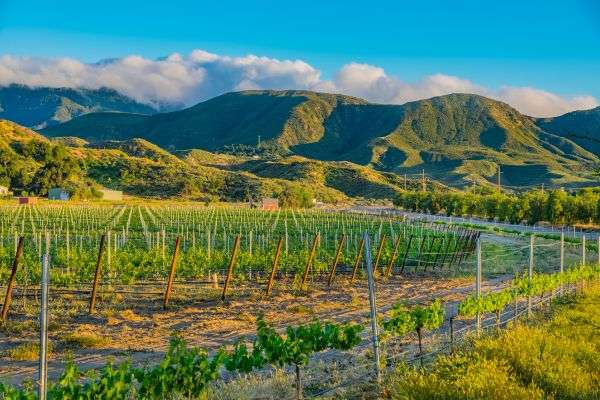 In the heart of Southern California, the Temecula Valley beckons with its lush vineyards, exquisite wines, and captivating scenery. But what truly elevates the Temecula wine country experience is the diverse array of wine tours available, catering to all levels os wine enthusiasts.
These tours promise a captivating journey through the world of winemaking, unveiling the vineyards' secrets, the winemakers' artistry, and the joy of savoring world-class wines amidst stunning landscapes.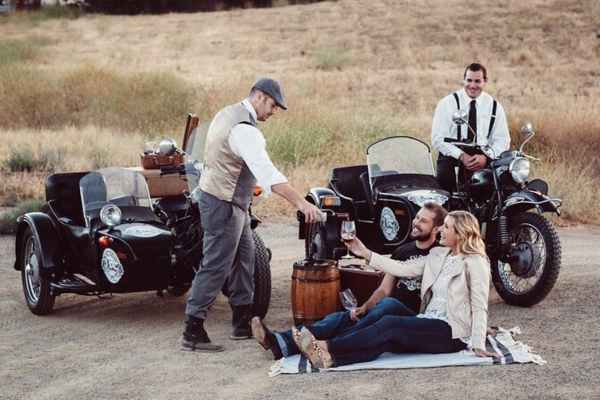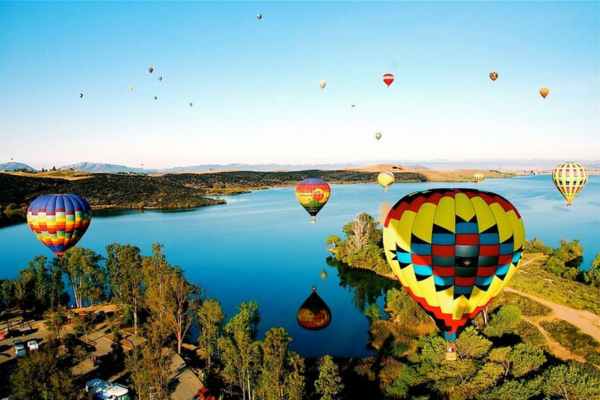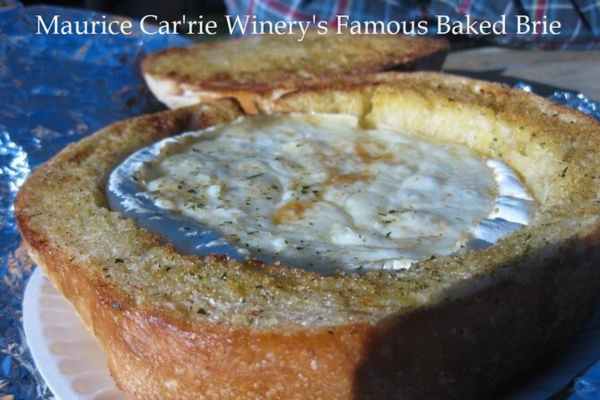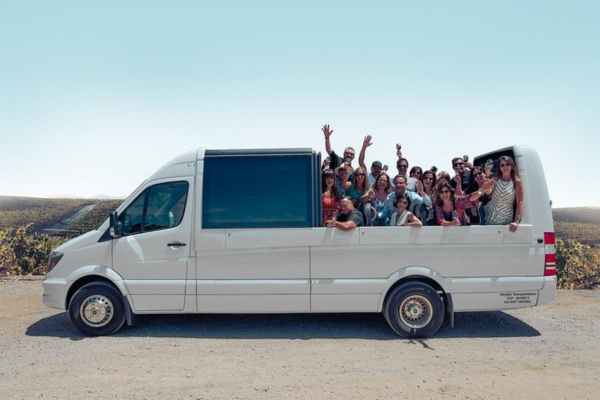 Places To Stay In Temecula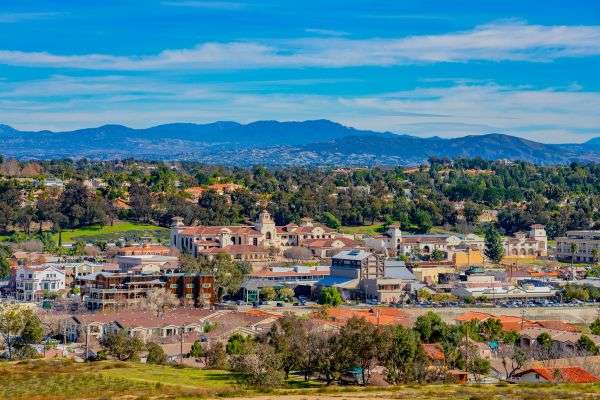 To fully immerse yourself in the beauty and tranquility of the region, you'll need the perfect home base, and Temecula offers an impressive array of accommodations. From charming boutique inns to luxurious resorts, our guide will lead you through the enticing options for places to stay in Temecula, according to Booking.com. Temecula's lodgings promise comfort, convenience, and an opportunity to indulge in the area's wine and hospitality culture.
Hidden Hacienda
Hidden Hacienda is so cute you'll never want to leave for your wine tastings. We love this property because it's quiet and in a great location. Hidden Hacienda is within 8.7 miles of Old Town Temecula and 8.8 miles of Old Town Temecula Community Theater. Every room has a patio and a view of the garden. There's free wi-fi and free parking.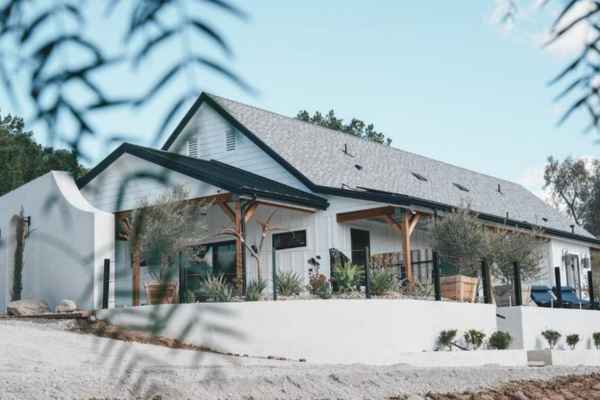 South Coast Winery Resort And Spa
South Coast Winery Resort and Spa is 15 minutes' drive away from Old Town Temecula. This boutique resort is on a 38 acre state-of-the-art winery. So, no worries about over indulging. You can walk back to your room!
The Vineyard Rose Restaurant is located on-site at South Coast Winery and serves breakfast, lunch and dinner and is a Mediterranean-style cuisine. Dishes are prepared with fresh, locally grown ingredients that can be parried with the vineyard's wines.
The spa is open daily. Facial before tasting anyone?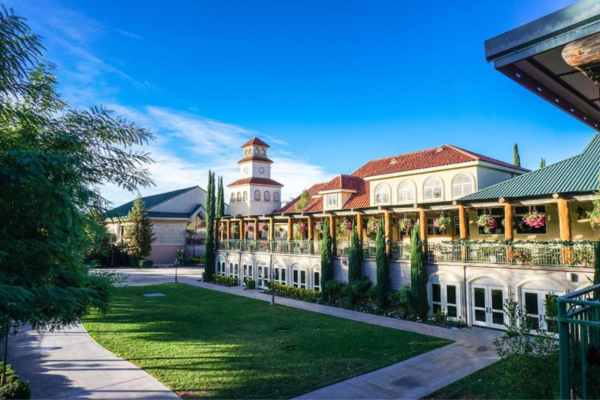 Churon Inn Winery
The Churon Inn Winery is located in Temecula, 5.4 miles from Old Town Temecula, and Old Town Temecula Community Theater reachable within 5.5 miles, Churon Inn Winery offers a bar, a shared lounge and free Wifi.
We love this place because of the well appointed room and on our favorite things is that you can eat your breakfast on the terrace with gorgeous views of the gardens. It is the most important meal of the day after all.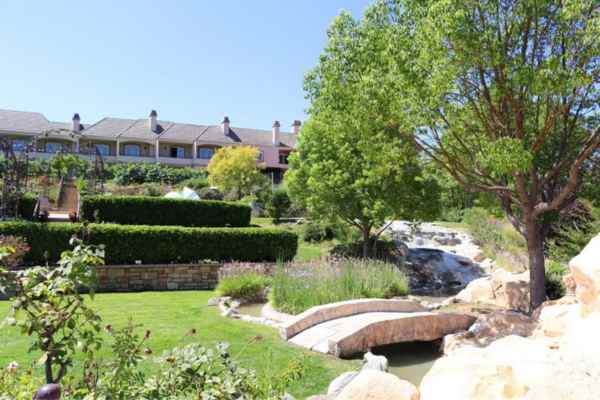 Grab The Chance For The Best Wine Tasting In Temecula
The opportunity to partake in the best wine tasting in Temecula is more than just a chance to sample exceptional wines; it's an invitation to immerse oneself in the rich tapestry of California's winemaking traditions, savor the fruits of passionate labor and create lasting memories.
From the diverse array of wineries that beckon with their unique character to the immersive wine tour experiences that unveil the secrets of the vineyards and the inviting places to stay that promise relaxation and comfort, Temecula has proven itself as a wine lover's paradise.
Best Wineries In Temecula FAQs
What is the most Instagrammable winery in Temecula?
The title of the "most Instagrammable" winery in Temecula can be subjective as it depends on personal preferences. However, some wineries in Temecula are known for their stunning views and picturesque settings that make for great Instagram photos. Some popular options often featured on social media include Wilson Creek Winery, Callaway Vineyard & Winery, and South Coast Winery Resort & Spa.
Are there any good wines in Temecula?
Yes, Temecula is known for producing a variety of good wines. While it may have a different recognition than more established wine regions like Napa Valley, Temecula has gained recognition for its quality wines in recent years. You can find a range of wine varietals, including Cabernet Sauvignon, Merlot, Syrah, Zinfandel, and various white wines, all crafted with care by local winemakers.
Is Temecula known for wineries?
Temecula is known for its wineries and is often called the "Jewel of Riverside County." The Temecula Valley Wine Country is home to over 40 wineries and vineyards, making it a popular destination for wine enthusiasts and tourists looking to explore the wine culture in Southern California.
Are Temecula wineries worth visiting?
Temecula wineries offer a unique and inviting wine-tasting experience. The region is known for its friendly and welcoming atmosphere, making it an excellent place for wine connoisseurs and beginners. Visitors can enjoy exceptional wines, scenic vineyard views, informative wine tours, and various events and activities that make a trip to Temecula Wine Country a memorable and enjoyable experience.
Is Temecula cheaper than Napa?
Yes, Temecula is more budget-friendly than Napa Valley. While both regions offer excellent wine experiences, Napa is known for its high-end wineries and luxury accommodations, which can be more expensive. In contrast, Temecula offers a wide range of wineries with varying prices, making it a more affordable option for wine tasting and accommodations. 
This affordability has made Temecula an attractive destination for those seeking a wine-country experience without the premium price tag.