Best Red Wine Under $50
(plus 5 tips on how to buy red wine under $50)
Nowadays, most of us associate cost with quality, but that isn't always a fair assessment. With the wine world booming and new growing regions popping up every day, now is the perfect time to take advantage and save a penny on our wine. Good bang for your buck is my motto!
Whether you're new to wine, you're on a budget, or you're going to a friend's house who may not appreciate your nicer vino – there's always a reason to look for good, inexpensive wine.
Before we continue I want to make one thing clear, there are a ton of great red wines under $50. In fact, there are way more than I could ever discuss in one post. That's why I'm going to give you some basic tools to make your own decisions, along with a list of my favorite wine styles under $50.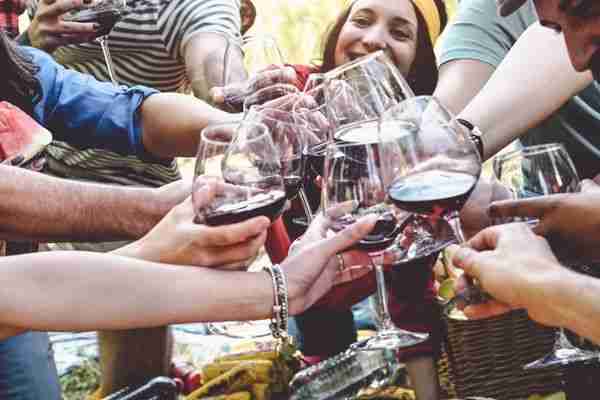 Tips For Buying Red Wine Under $50
While good wine for under $50 is an achievable feat almost anywhere, there are some solid tips that can make your next trip to the local wine shop easier.
Tip #1: Look for up-and-coming regions- It takes years for new wine growing regions to get noticed enough to charge what they're worth. Ex: Istria, Croatia. 
Tip #2: Research wineries that offer multiple-tiers of wines- Most big name winemakers or wineries offer "entry level" wines, which are often wines made from the same grapes and the same winemaker! Ex: Chateau Ste. Michelle of Washington state. 
Tip #3: Learn about good growing years- Each region has good growing years and bad ones. Most winemakers don't increase their prices just because one year had better weather than the last year. Ex: 2018 for the Willamette Valley of Oregon.
Tip #4: Look for regions next to more expensive and notable ones- Many wineries, especially in the US, are stacked pretty close to each other. Hard to argue they don't share similar weather and soil composition, right? Ex: Jura region of France.
Tip #5: Look for rare gems- My favorite tip. There are over 10,000 types of wine grapes planted across the world, but you've likely only heard of 10-20 – such a tragedy! Look for grapes you've never heard of, such as Corvina (Italy) or Baga (Portugal), they're likely underpriced.
Best Red Wine Styles Under $50
Aside from my tips listed above, there are quite a few styles of wine that are almost guaranteed to meet our price point.
Here are a couple of my favorites:
Chilean Pinot Noir (Casablanca Valley): Kingston Family Vineyards, Tobiano Pinot Noir 2016
Pinot noir is one of the most popular red wines in the world, and it often comes with a hefty price tag. Notable regions such as Burgundy, France can charge upwards of $1,000 per bottle, with the most expensive Burgundies costing $10k!
That being said, the Casablanca Valley of Chile is producing good quality Pinot noir much more affordably. Expect bright red fresh and cooked fruit flavor. Drink young, as you would with most Pinot.
Portuguese Red Table Wine (Alentejo): Cartuxa, Évora Colheita Tinto 2018
Portugal has always been known for its Port and Madeira, but it is recently building a name for creating super affordable and quite tasty red and white table wines under $50. The Alentejo region in particular is Portugal's largest wine growing region.
Winemakers used to make wine in clay earthenware called amphora, and many makers still follow this method today. Expect plum, spices, and peppery flavors.
Barbera (Barbera d'Alba, Italy): Marchesi di Barolo, Ruvei Barbera d'Alba
As delicious as pallet-busting reds like Barolo or Barberesco are, it's easy drinking reds like Barbera that the locals drink the most. Barbera is the local wine, able to be enjoyed at a moment's notice with or without food. Due to it being a commonly made and consumed wine among Italians, it's cheaper than its big and bold cousins and definitely a red wine that comes in under $50.
Expect Barbera to be low in tannins, with high acid, red fruit, and black pepper. Drink young, drink often, drink with pizza or drink on the couch… just drink Barbera!
Napa Cabernet (Napa Valley, California): The Prisoner, Cabernet Sauvignon 2019
Yes, you read it right! Napa is known for oaky, inky, fruit bomb-tastic Cabernets, at the expense of a week's pay for some of us….
That doesn't mean that those of us on a budget can't experience a delicious Napa Cab! After all, it is from Napa, and it shares the same soil and climate as more expensive Napa Cabs. In fact, this winery makes quite a few of those expensive Cabs, they just also happen to make ones at a lower price point. Take advantage of this red wine under $50!
Austrian Red Blend (Burgenland): Moric, Hausmarke Rot 2018
Okay, I have to admit, I'm bringing Austria up because I just finished reading Godforsaken Grapes by wine writer Jason Wilson. In this book, he spends a good chunk of time explaining how Austria is an obscure wine region that deserves way more credit than it's currently getting.
This is partly due to marketing. Austrian words like "rot" and "burger" don't look very good standing upright in English wine shops. Despite this, this region makes delicious table blends that are wildly affordable and definitely worth your dollars!
This wine in particular is a blend of Pinot noir, Blaufränkisch, Zweigelt. Expect flavors of red fruit, smoke, and vanilla.
Best Red Wine Under $50 – Final Thoughts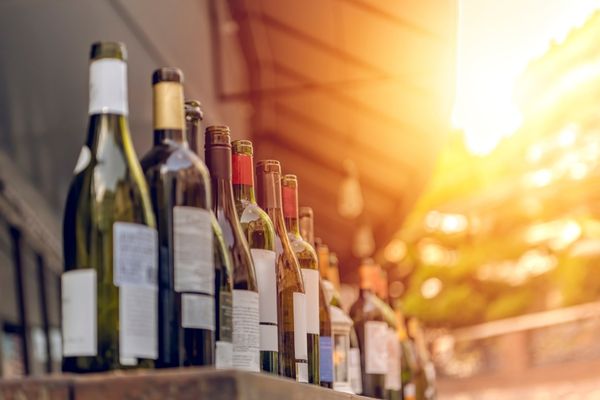 For most of wine's history, it has been considered elitist, something only the wealthy could afford. The rest of us have felt relegated to mass-produced, highly alcoholic red water.
I can't imagine a greater tragedy than thinking you can't afford to enjoy good wine, just because $50 for a bottle is beyond your budget. Now, more than ever, lesser known regions are exporting high-quality and delicious wines.
With just a little bit of research (or better yet, asking your local wine shop employee), it is easier than ever to find good wine for less than $50.
At the end of the day, all that really matters is that you – I'll say it again, you – like what's in your glass!
FAQ Best Red Wine Under $50
What is the number 1 red wine in the world?
Pinot Noir is the world's most popular light-bodied red wine, as listed above. It's loved for its red fruit, flower, and spice aromas that are accentuated by a long, smooth finish.
What is a good cheap brand of red wine?
– Kingston Family Vineyards, Tobiano Pinot Noir 2016
– Cartuxa, Évora Colheita Tinto 2018
– Marchesi di Barolo, Ruvei Barbera d'Alba
– The Prisoner, Cabernet Sauvignon 2019
– Moric, Hausmarke Rot 2018
Which red wine is the smoothest?
With that basic understanding of not too tannic and not too acidic, sommeliers know just the right wines for anyone asking for something smooth. Dustin Wilson, master sommelier and owner of Verve Wine, considers Pinot Noir, Gamay, Grenache, Trousseau, and Poulsard classic examples of smooth wine.
How much should a good bottle of red wine cost?
An average bottle of red wine (3.6 rating) costs $15.66 USD while a very good bottle of wine (4.0 rating) costs $32.48 USD, on average.