I spent the first day of school at a Virginia winery.
Despite what the back-to-school Staples commercial would have you believe (it's the most wonderful time of the year), moms always worry on the first day of school.  Will they have someone to sit with on the bus?  At lunch? Will there be an explosion of drama when they walk through the door?
And you know what's a good distraction from all that worrying?
Wine.
So, my girlfriend and I packed a picnic and met my brother and his partner in Middleburg, Virginia.  I had never been to Chrysalis Vineyards before this visit.  I'd heard a lot about it, though.  And Chrysalis is a bit polarizing.  You either love it or you hate it.  And most of the discontent has to do with two points — bathrooms and children.
1)  Bathrooms (or the lack of bathrooms).  On the weekends, the only bathroom facilities available are porto-potties down the hill.  However, if you go on a Monday morning (like we did), and ask nicely, you get to use their inside bathroom.  I was told the reason they don't open their bathroom on the weekends is because it's on a 30-year old septic system. And 30-year old septic systems don't handle crowds well.  Understood.
2)  Chrysalis' policy on children:  No tiny humans allowed inside the tasting room or on the patio/deck.  Before you even get out of the parking lot, you're greeted with this sign.  And then this one.  And this one.  Kids aren't allowed inside the tasting room, or on the patio.  There is a fenced off "kiddie corral" (that I forgot to take pictures of) where kids must remain, with an adult, at all times.  Kinda makes me wonder what kind of Dennis the Menace incident prompted this policy.
I have mixed feelings on this issue.
Warning.  I'm about to get on my soapbox.
I've seen kids do some terrible things at wineries.  And if I owned a winery, I'd absolutely want to keep the potential for terrible things down to a bare minimum.  But that doesn't mean wineries aren't a place for children.  Wineries aren't a place for out-of-control children. You know how kids get out of control at a winery?  Their parents get liquored up and start not watching their children.  And that's when little Lucifer starts hanging from the downspouts and playing hide and seek in the barrel room.  Parents . . . you're at a winery, not Chuck-E-Cheese. The winery is not your babysitter.  Kids at a winery are going to be bored.  Plan ahead.  Bring them something to do.  And watch them.  If you don't think you can do that, leave your kids at home.  Or go to Chuck E Cheese.
That said, I find most wineries in Virginia are generally welcoming to kids.  We've been dragging our kids to wineries since they were infants.  They're old enough now to stay home, and believe me, given a choice, they stay home.  We've been to a handful of wineries that gave us the side-eye and a mild Dolores Umbridge vibe, but this is the first time I've seen a winery go full Draconian and roll out what some would (and do) argue is unwelcome mat.  And when you roll out an unwelcome mat, you make people feel . . . unwelcome.  And unwelcomed people tell their friends.  Seriously.  I checked Yelp.
Here's the bottom-line — we're all guests at a winery.  We have two choices — follow the rules, or go home.  My advice?  If you want to bring your kids (or your dog, or even outside food) to any winery, call or check the winery's website before you go, so you don't have any surprises.
Off my soapbox and on to the wines . . .
The tasting room at Chrysalis is small, we'll call it intimate.  But they have barstools, which is nice.  They did tell us they are renovating, and building a new, state of the art tasting room that will open sometime in 2015.  Perhaps it'll have indoor bathrooms?
BTW, that's not me or my brother in the photo below.  I'm just trying to show the tasting room — there's space for 8 tasters inside.  And there's a beautiful stone fireplace, which they use to . . . sell potato chips.  It's directly across from an industrial sized refrigerator with various meats and cheeses for sale.  I didn't think it was the best use of space, but I'm not an interior designer — this could be Feng Shui basic for all I know.
The tasting fees are $5 for the regular tasting, and $10 for the reserve tasting. The regular tasting gets you 7 wines, mostly whites and semi-sweets.  The reserve tasting gets you the regular tasting plus five reds.  And you get to keep the glass.  [Eyeroll]  Honestly, I think I should get a credit for not taking the glass home with me.
A word about Norton:  Chrysalis considers itself an (the?) ambassador for the Norton grape. First introduced sometime around 1830 by Dr. Daniel Norton of Richmond, Virginia, Norton is often considered Virginia's native grape.  And, Norton is a very polarizing grape.  You're either on Team Norton or you're not.  Chrysalis has the largest single planting of Norton in the world at 69 acres.  Chrysalis is so committed to Norton, they have a registered trademark — Norton: the Real American Grape!®  The whole time we were at Chrysalis, I kept picturing that old Cocoa Puffs commercial with the Sunny the Cukoo Bird, screeching, "I'm Cukoo for Cocoa Puffs!!"  Only, I heard, "I'm Cukoo for Norton!!"
All the grapes are estate grown at one of two Chrysalis vineyards:  Locksley and Hollin. Chrysalis has done an excellent job listening to their terroir and planting grapes that grow and thrive here in Virginia.  Kudos for not trying to force a Pinot Noir!
Albariño 2013 
/87
This is a variety that's popping up in Virginia more and more.  As far as I know, only Chrysalis and a handful of others (Ingleside, Willowcroft, and Paradise Springs) are doing one.  Dry and crisp, with flavors of apricots and green apple.  Loads of pear on the finish.  Refreshing, yet complex.  My favorite of all the wines we tasted.  Chrysalis also makes an Albariño Verde, but it wasn't available as part of the tasting.  $24.
Chardonnay 2012 
/85
Aged entirely in stainless steel.  Lean and light, reminds me of a Chablis.  Green apples and mineral notes.  Heavy on purity, light on complexity.  $17.
Private Reserve White 2011  
/84
This wine is only available to VIP Club members, and yet it's part of the tasting.  Smart or sneaky marketing move?  57% Viognier, 23% Petit Manseng, and 20% Albariño.  Aged in stainless steel and oak (part aged, part neutral).  High acid, flavors of peach and apple.  Long finish, but slightly bitter on the back end.  $25.
Traminette 2013 
/86
Traminette is a cross between Gewürztraminer and the hybrid grape, Joannes Seyve 23.416.  It's a cold-resistant grape, and I'm seeing it pop up at Virginia wineries more and more.  Here's the mark of an astute tasting room host — the Traminette is not on the tasting menu, but they had a bottle open from a VIP Club tasting the previous night.  Our host said, "you guys seem to know what you're doing", and offered us a taste.  That's great awareness and customer service. The Gewürztraminer nose is always present in a Traminette — lychee and roses.  Decently balanced at .2% residual sugar.  Would be great with Asian or Indian food.  $20.
Viognier 2012 
/86
Fermented sur lie and aged in French oak.  Lean and less tropical than some other Virginia Viognier I've tasted, definitely not as plush.  Lemon and almond flavors.  Spice on the back end. Good balance and acidity.  $29.
Mariposa 2012 
/84
Modeled after a Spanish Rosato wine.  I'm starting to pick-up on a Spanish theme here at Chrysalis, too.  An estate grown grape blend of Tinta Cão, Tannat, Fer Servadou, Viognier and Norton (for color).  The wine is very dark for a Rosé.  The nose is light and reserved, but it's a little odd — almost tannic.  $15.
Sarah's Patio White 2013 
/84
This is a blend of Vidal Blanc and Traminette, and Chrysalis' best selling wine.  4% residual sugar.  Why is it always the sweet wines that sell the best?  We were told SPW used to be sold in a brown bottle, and when they switched to a blue bottle — sales tripled!!  People love blue bottles?  Not my cup of tea, but I get why it's their best seller.  Think sweet Gewürztraminer.  $14.
Sarah's Patio Red 2013 
/84
100% Norton.  Whole-cluster pressed and tank fermented.  A semi-sweet wine, with 4% residual sugar.  It's crushed and then the skins are removed for fermentation.  We were told it's the "white wine that's red".  Lots of cherry flavors slight effervescence. Again, not my thing, but it would be great in Sangria!  $14.
So who is this Sarah, anyway?
Sarah Girtrude Lynn, the "patron saint" of both Patio Reds, is buried just outside the tasting room.  Sarah's parents were once owners of the property where Chrysalis stands today.  Sarah died of tuberculosis at the age of 16.  I love the nod to genealogy.  Hats off to Chrysalis for taking such good care of history.
Estate Bottled Norton 2011 
/84
100% Norton.  I really struggle with Norton.  It's my I'm-just-not-that-into-you grape.  I've had so many folks say, "You gotta try Chrysalis' Norton".  So finally, I'm trying it.  Usually, Norton tastes like grape jelly in an ashtray to me.  But I will say this Norton is definitely less aggressive and grapey than my usual Norton experience.  Flavors are cherry, chocolate, vanilla & plum.   It's BEGGING for food.  Lamb or game would be ideal.  I don't hate it.  That's progress.  $17.
Rubiana 2011 
/84
A blend of Tinta Cão, Tannat, Fer Servadou, Petit Verdot and . . . Norton.  Kind of similar to a Tempranillo — there's that Spanish influence again.  Heavy on the black pepper.  $17.
Petit Verdot 2012 
/86
Our tasting room host called this Chrysalis' Cowboy Wine.  The nose is über-funky, but the taste is much softer and lighter.  Flavors of mineral, cedar, tobacco, and earth.  Would love to see how this one ages.  My favorite of the reds we tasted.  $35.
Papillon 2012 
/84
A blend of Fer Servou, Tannat, and (wanna take a guess?) Norton.  I made a tongue-in-cheek comment about Norton being in everything at Chrysalis, and our tasting room host responded with, "We like to sneak it in wherever we can."  Well played.  This one is hugely tannic, some distinctly rough edges, flavors of earth and black pepper.  13.5% ABV.   $35.
Locksley Reserve Norton 2012 
/85
All grapes are from Chrysalis' Locksley Estate.  A blend of 70% Norton, 15% Petit Verdot, 5% Tannat, and 5% Nebbiolo.  Definitely the most complex Norton I've ever had.  Slightly aggressive, but nothing a big plate of meat couldn't solve.  Nice pipe tobacco finish.  13.1% ABV.  $35.
Chrysalis sells a port-style wine called Borboleta, but it's not available for tasting.  It's 80% Norton (what else?) blended with Catoctin Creek (a local distillery) whiskey and aged in 20-year old Cognac barrels.  $33.  I bought a bottle of this on my way out . . . curiosity is killing me.
After our tasting, we bought a bottle of the Albariño and (since we were sans kids), went outside on the patio to enjoy a picnic lunch.
So where do I fall on the Chrysalis Polarization Scale?  Honestly, I'm Chrysalis neutral.  Chrysalis has a full complement of very decent wines and a beautiful setting.  But so do a whole host of other Virginia Wineries.  So what sets Chrysalis apart?  I'd visit for their Albariño, and to experience the novelty of Norton.  But I'd consider leaving Der Kinder at home.
Salud!
Disclaimer:  Sometimes a winery will invite me to come out and do a tasting, which is a very different experience than visiting a winery as an anonymous taster.  If I'm invited, I'm often afforded a few minutes with the winemaker, and given an opportunity to taste wines that aren't usually available as part of a public tasting.  And often, the tasting is complimentary. And as much as I enjoy that experience, I won't solicit that experience.  If a winery invites me, I will gladly come.  But I also enjoy visiting wineries anonymously.  I don't call ahead, and I don't mention I write a wine blog. I've never been comfortable with the idea that just because I write a wine blog, wineries should give me free stuff.  The fact that I write a blog should be irrelevant to customer service — if you run a business, you should treat everyone who comes through your door the same way.  After all, anyone can jump on Yelp and write a review.  Most of the time, an astute tasting room host will be able to hone in on your level of interest and knowledge, and encourage it by offering more information, history, or even a wine not on the tasting menu.  So, the point of this rather long paragraph — if I'm invited by a winery, or visiting anonymously, I will disclose that information.  Either way, I'll be writing about it.
I visited Chrysalis Vineyards anonymously.
Taste Wine Like A True Armchair Sommelier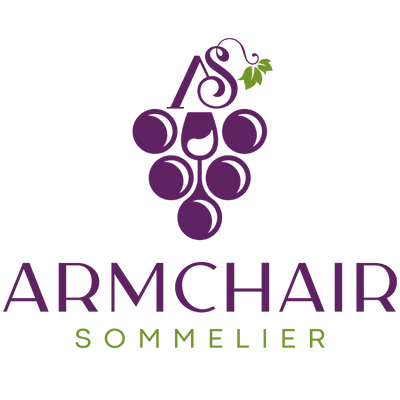 Spice up your next party with our FREE wine tasting guide! Learn what to look, smell, and taste for while appreciating your favorite bottle. We've also included a printable tasting notes template and a tasting wheel.