Black Stallion Winery: 2023 Review
Nestled amid the picturesque landscapes of Napa Valley, the Black Stallion Winery is located on the grounds of a former equestrian center. It's along the Silverado Trail where the Black Stallion Winery unfolds its story.
The Silverado Trail is a two-lane country road that is the epitome of Napa Valley, lined with world-class wineries and shady oaks. You could spend a week touring the region and not see all of the wineries dotting the surrounding terrain.
Black Stallion Winery was nominated for American Winery of the Year by Wine Enthusiast for the 2023 Wine Star Awards. The most significant figures in the wine, alcohol, and beverage industries are represented among the nominees in each category. I visited Black Stallion Winery to see the reason why, and now I'm sharing it all with you. Take this as a your guide!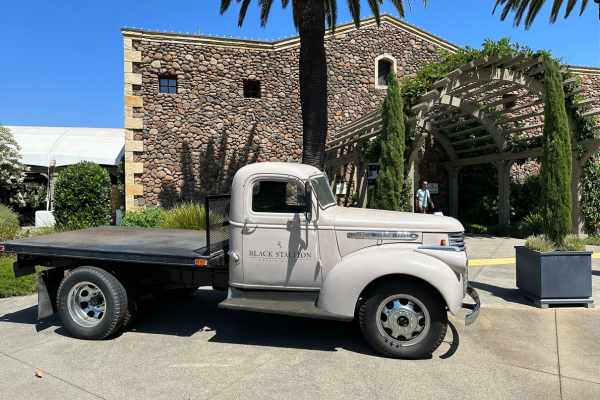 An Introduction To Black Stallion Winery
Website: blackstallionwinery.com
Address: 4089 Silverado Trail, Napa, CA 94558, United States
The inception of Black Stallion traces back to Gaspare Indelicato, who, upon planting his vineyards in Manteca, California, established the roots of his winemaking legacy. With a prime location at the southern end of the Silverado Trail, the winery grounds were later used as the location of the Silverado Western Center. This significant equestrian facility opened for business in September 1963. Now, instead of prize-winning horses, the original riding area now houses prized wines.
Since the planting of that initial vine in 1924, the vineyards have evolved significantly. Many wines, including Cabernet Sauvignon, Sauvignon Blanc, Chardonnay, Syrah, Pinot Noir, Zinfandel, Albariño, and Rosé, now grace their portfolio. Visitors scheduling a Napa wine tasting are encouraged to inquire about their favorites among this exquisite selection to have an unforgettable experience.
Winemaking At Black Stallion Winery
Due to Black Stallion Winery's limited production size, every grape lot that is harvested is given personalized attention and a special upbringing to maximize its potential for quality. You can taste it from the quality of their wines, as I have discovered while visiting.
Micro-lots are fermented in small steel, concrete, or wood tanks after being crushed at the winery. With so many options for aging vessels, winemaker Ralf Holdenried is able to match a batch of grapes with the material that would best bring out their magnificence, which is crucial in a region like Napa Valley.
The wine is matured in the best oak barrels after being emptied by gravity, not by pumps, following fermentation. The soft treatment of the wine keeps the harsh ingredients from being extracted, which could result in bitterness.
Holdenried and his crew taste dozens of trial blends before selecting a final cuvée. The objective remains constant: to craft a smooth, balanced wine that embodies the varietal's finest manifestation of that particular Napa Valley vintage.
---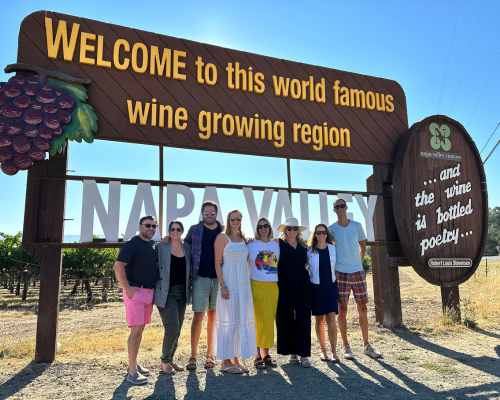 Planning a trip to Napa but don't know where to start, or worse yet, you're 10 hours deep and frustrated? You won't want to miss our Napa Trip Planner!
---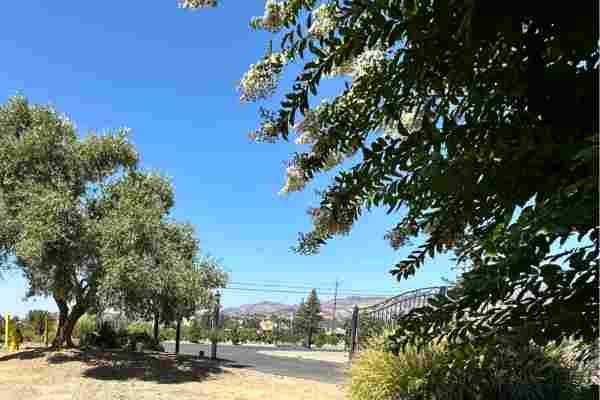 Wine tasting Experiences at Black Stallion
Advance reservations are not required but are always encourages. They can accommodate walk-ins if there is availability which varies by day. Reservations should include everyone who will be seated, regardless of whether they will be tasting wine. At Black Stallion there are four tasting experiences.
Garden Terrace Seated Wine Tasting At Black Stallion Winery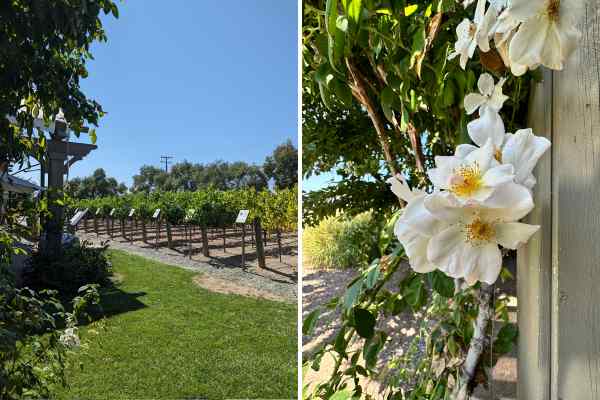 Mixed Tasting: From $45 per person
Red Tasting: From $50 per person
Cheese and Charcuterie Pairing (Serves Two): $40
My group chose this tasting. It was the perfect weather for a shaded garden tasting. What I loved about this seated wine tasting is that you can settle into the plush comfort of lounge-style seating while savoring a curated flight of four Black Stallion wines at your reserved table on the Garden Terrace. We were able to mix our tastings experiences. Some opted for a Mixed or Red wine tasting while others had wine by the glass or ordered a bottle.
To elevate the experience, you can explore a cheese and charcuterie selection offered alongside.
Front Terrace Seated Wine Tasting At Black Stallion Winery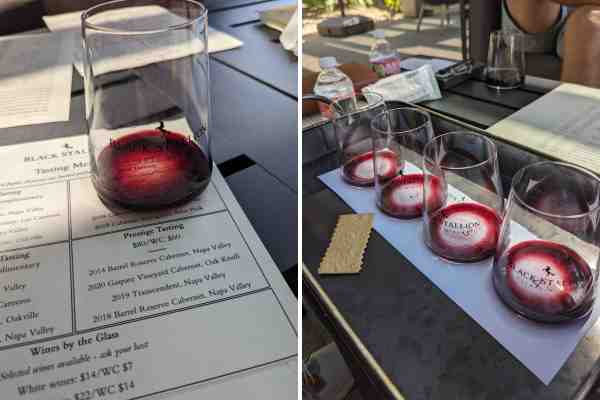 Mixed Tasting: From $45 $45 per person
Red Tasting: From $45 $50 per person
Cheese and Charcuterie Pairing (Serves Two): $40
Soak in the breathtaking vistas of the Vaca Mountains from a high-top table on the Front Terrace. To add just a touch of indulgence, add a cheese and charcuterie pairing (yes, just like what happened in my Garden Terrace wine tasting). It's an experience that seamlessly blended scenic beauty with the rich tapestry of flavors, creating a moment of pure enjoyment.
Vineyard Garden Picnic Table At Black Stallion Winery
Picnic Table Pricing: $25 per person minimum wine purchase
Secure a charming picnic table and immerse yourself in an escape within the winery gardens, a mere few hundred yards from the Tasting Room. Upon arrival, you'll chose a bottle, be given cold bottled water and a take-away unbreakable glass, and a wine opener.
What I love about this is you can bring your own picnic lunch or snacks, creating the perfect harmony between the chosen wines and the flavors of your culinary selections. It was a delightful rendezvous with nature and taste!
Private Group Tasting At Black Stallion Winery
Private Group Tasting: $65 per person plus 15% service charge
The Private Group Tasting takes place in the Barrel Room, an exclusive setting for your wine-tasting escapade. This space can accommodate a group of 10 or more people.
Before your visit you'll curate a selection of four wines tailored specifically for our group. A knowledgeable host guided you through the tasting, weaving tales of the winery's rich history, the intricacies of the vineyards, and the artistry behind their wine production.
For me, my experience was an immersive journey into the heart of winemaking, a collective experience that blended knowledge with the exquisite flavors of the carefully selected wines.
The Wine Club At Black Stallion Winery
There is no charge to join the Wine Club At Black Stallion Winery. Black Stallion Club members enjoy far more than just Napa Valley wines. They get free tours and private wine tastings, wines made just for the club, entry to a private Club Lounge, invites to member-only events, and many other exclusive benefits.
Wines are shipped once a quarter, with the majority sold only at the winery. The quarterly shipments of Napa Valley Wines are guaranteed to be the talk of quiet nights, celebrations, and casual get-togethers.
Wine lovers from all around the world are welcome to join the wine club. There are two distinct wine club tiers for you to select from: flexibility based on your tastes and many freebies.
Black Stallion Wine Club
Benefits:
Quarterly shipments
Access to new releases and library wines
Complimentary wine tours and private tastings by appointment
Gift with every shipment
Invitations to private winery events
Referral Rewards Program
Exclusive Wine Club special offers and promotions
20% discount on our Napa Valley wines and merchandise purchases
25% discount on featured wine reorders for up to 30 days
Complimentary tastings by appointment, up to four guests
50% discount on tastings by appointment for four at Francis Ford Coppola Winery and Delicato Tasting Room and 10% off wine purchases
Estimated Cost of Quarterly Allocation (not including tax & shipping)

Red Wines Only: $200 – $275
Mixed Wines: $175 – $250
Signature Wine Club
Benefits include all the benefits from the Black Stallion Wine Club, plus:
Customizable shipments
Quarterly shipments
Access to exclusive wines not available to the public
Shipping is included on featured wine reorders for 30 days
$10 flat rate ground shipping on all orders of three bottles or more
Complimentary tickets to various winery events
Estimated Cost of Quarterly Allocation (not including tax & shipping)

Red Wines Only: $400 – $550
Mixed Wines: $350 – $475
Is Black Stallion Estate Winery dog Friendly?
They are dog-friendly and welcome well-behaved, leashed pets on the patio. Service animals are always permitted on our patios and inside the winery.
Where To Eat Around The Black Stallion Winery
Embarking on a wine-tasting adventure at the Black Stallion Winery not only promises a sensorial delight for the palate but opens the door to a culinary journey that complements the richness of the vineyard experience. Here are some restaurants we've explored around the Black Stallion Winery:
The Grove at Copia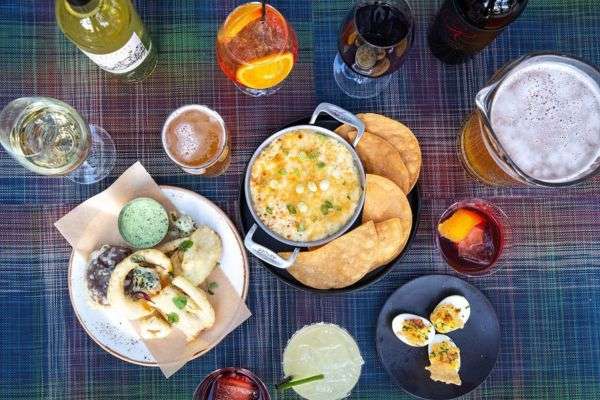 Address: 500 1st St, Napa, CA 94559, United States
Located in the heart of downtown Napa, The Grove at Copia offers a Mediterranean-inspired menu. Whether indulging in a special occasion or enjoying a casual meal, guests savor a dynamic blend of personal and shareable dishes featuring farm-to-table freshness and quintessential California ingredients.
The relaxed vibe extends to weekend brunches, complete with mimosas. Dine al fresco under olive trees in the garden or inside with views of open kitchens and the olive grove.
Grace's Table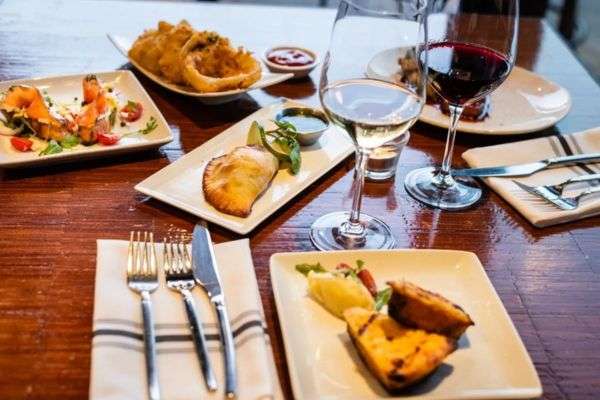 Address: 1400 2nd St, Napa, CA 94559, United States
Grace's Table, a vibrant Napa bistro and distinguished "Michelin Bib Gourmand" restaurant, showcases Chef Mauro Pando's culinary prowess. In this global kitchen, comfort foods from diverse heritages unite for an exceptional dining experience.
Chef Mauro draws on his rich family background and extensive European and South American travels to infuse the soul of Grace's Table with a harmonious blend of flavors. The result is a cheerful haven where the world's culinary delights converge, offering patrons a journey through global cuisines with every delectable bite.
Ristorante Allegria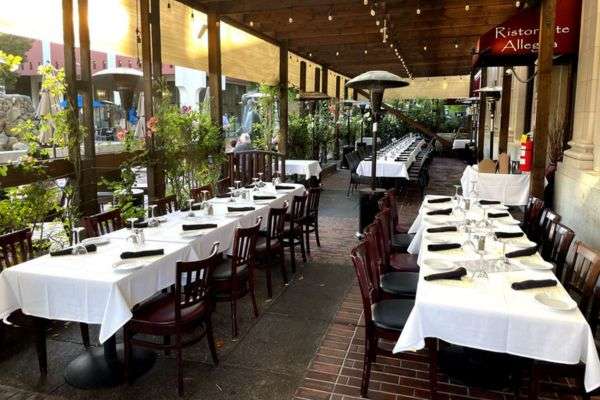 Address: 1026 1st St, Napa, CA 94559, United States
In the heart of downtown Napa's famous Wine Country, experience a charming luncheon or candle-lit dinner at the renowned Ristorante Allegria, nestled in a historic landmark dating back to 1916. Recognized as one of the finest Northern Italian cuisine establishments in Napa, this top-tier restaurant offers a delightful blend of Italian and California flavors.
Guests can savor the breathtaking ambiance, accompanied by superb service and the soothing tones of Italian music—a perfect culinary retreat in the heart of the beautiful Napa Valley.
Where To Stay Near Black Stallion Winery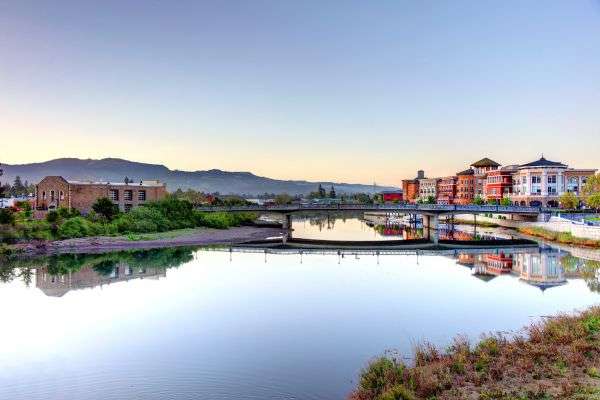 Surrounding the Black Stallion Winery, a selection of accommodations unfolds, each offering a unique blend of comfort and proximity to the estate. Explore some places to stay near the winery and why we love them.
Why we love this place: This charming inn, nestled in the heart of Wine Country, provides easy access to downtown Napa, downtown Yountville, and the myriad wineries dotting the valley. Included are a sunlit outdoor pool, complimentary breakfast, and free parking—a perfect blend of convenience and comfort for an unforgettable stay in the picturesque Napa Valley.
Why we love this place: Conveniently situated three miles from downtown Napa, this hotel is a gateway to numerous wineries within a 30-minute drive. Enjoy breakfast at the Garden Grille, and for drinks and snacks, the 24-hour Pavilion Pantry is readily available. The wine bar boasts a selection of Napa Valley wines, offering frequent complimentary tastings—a perfect retreat for wine enthusiasts in the heart of this picturesque region.
Why we love this place: This casually elegant Napa Inn seamlessly merges urban hospitality with a tranquil setting, offering well-appointed guest rooms overlooking the Napa River and nature preserve. Guests can unwind in the River Terrace Inn, relishing ALBA restaurant's outdoor riverside terrace and full bar. The Oxbow Market, Wine Train depot, and Copia are conveniently located a delightful 5-minute stroll along the Napa River.
Is Black Stallion Winery Worth A Visit?
The Black Stallion Winery is a must-visit place in Napa (even though it's already quite obvious that I enjoyed my time there). The picturesque setting along the Silverado Trail sets the stage for a sensory adventure, not just at the winery itself but also at the surrounding gems.
Whether indulging in a curated tasting on the Garden Terrace, exploring the Barrel Room's secrets, or finding serenity in the winery gardens, every moment at Black Stallion is a celebration of Napa Valley's vinicultural splendor.
Related Articles
Black Stallion Winery FAQs
Who owns Black Stallion Winery?
The Indelicato Family, one of the top family-owned wineries in the nation, is actively carrying on the quality winemaking legacy with its third generation.
Is Black Stallion good wine?
Yes, Black Stallion Winery is often regarded for producing quality wines. Their commitment to craftsmanship and the unique terroir of Napa Valley contributes to the overall appreciation of their wines. If you enjoy exploring wines from Napa Valley with a focus on quality and character, Black Stallion Winery is worth considering.
Is Black Stallion Cabernet Sauvignon good?
Specifically, the Black Stallion Cabernet Sauvignon is often praised for its robust character, balanced flavors, and the unique terroir of Napa Valley.
Is Black Stallion wine sweet?
Black Stallion offers a variety of wines with different profiles. While some may be drier, others, like certain red blends or Zinfandels, may have a slightly sweeter note. It's best to check the specific wine descriptions or consult with the winery staff to find one that suits your taste preferences.