The Ultimate Guide For Things To Do In Calistoga
This comprehensive list of things to do in Calistoga will surely captivate the hearts of travelers. Calistoga is charming gem in the heart of California's Napa Valley. You'll find tours, award winning and legendary wineries and five-star accommodations. If you have a passion for fine wines and a desire to explore the art of winemaking with picturesque landscapes as your backdrop, this is the perfect destination for you.
In this article, we will be your trusted guide to the most fun-filled things to do in Calistoga, with a special focus on wine tours. We will recommend some places to stay in the area and other interesting things to try while you're there!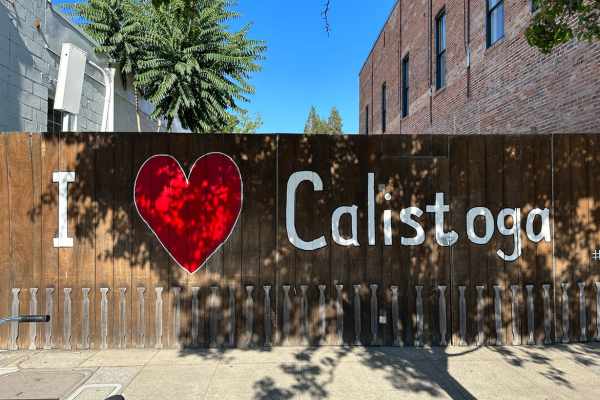 Map Of Wineries And Hotels in Calistoga
10 Best Wineries In Calistoga
Let's unveil the 10 best wineries in Calistoga, each offering a unique blend of history, stunning vineyard landscapes, and exceptional wines. Whether you're seeking bold reds, crisp whites, or sparkling delights, these renowned estates promise an unforgettable tasting experience that will leave you with a newfound appreciation for the world of wine.
1. Chateau Montelena Winery In Calistoga
Chateau Montelena is approximately 45 minutes from Napa's downtown and two hours from San Francisco. The winery is open from 9:30 AM to 4:00 PM daily.
The winery's 1973 Chardonnay created history at the 1976 Paris Judgment with its victory. The evaluators ranked it as the best white wine compared to four white Burgundies and six California Chardonnays.
Even though this location is renowned for its Chardonnay, you will find their Cabernet Sauvignon and Zinfandel among the finest in the region. The volcanic soil in their vineyards produces flavorful, low-yielding, highly concentrated grapes. It is also home to Zinfandel vines that are decades old.
2. Castello di Amorosa In Calistoga
Castello di Amorosa is one of the most renowned wineries in Calistoga. Many individuals who see photographs of this property seek this "castle winery in Napa Valley."
In 2007, after 15 years of construction, Castello di Amorosa's winery opened to the public. This medieval Tuscan structure encompasses more than 1 hectare. Inside, there are 107 rooms spread across eight levels. Many of the rooms can be visited on self-guided or guided tours.
Castello di Amorosa offers an extensive selection of wines, including popular Napa Valley varieties like Cabernet Sauvignon and Chardonnay and classic Italian varieties like Sangiovese and Barbera.
3. Tamber Bey Vineyards In Calistoga
Tamber Bey Vineyards is a winery and equestrian facility. This winery at the Sundance Ranch in Calistoga, a 22-acre equestrian facility, was formerly a riding arena. It now has cutting-edge winemaking facilities and a crush pad with 36 fermentation containers for vineyard-designated wines. This means you can drink world-class wines while interacting with resident horses and possibly watching them perform.
4. Tank Garage Winery In Calistoga
This winery is one of the hippest in Calistoga, as it is housed in a 1930s service station with vintage Americana décor. Tank Garage specializes in one-of-a-kind, limited-edition California wine blends with labels worthy of their own gallery, created through collaborations with photographers, tattoo artists, designers, and other distinct brands. Bring your "Anti-Capitalist" Friend here.
The mission of Tank Garage Winery is to craft refreshing wines from California's most prestigious vineyards. They produce red and white blends, natural wines, orange wines, rosé, and pét-nat sparkling wine.
5. Sterling Vineyard In Calistoga
Both the wine and the experience at Sterling Vineyard are exceptional. The winery is a stunning Greek-inspired white structure perched on a steep hill in Napa Valley. The panoramic vistas from the summit are breathtaking.
The amusing aspect is that the aerial tram is the only means to reach the summit. As you ascend the hill for your wine sampling, you will appreciate the views afforded by the four-sided glass enclosure.
In 1969, Sterling Vineyards produced the region's first single-variety Merlot. Their wineries have received numerous accolades over the years. Additionally, they were chosen as the official wine of the 2016 Emmy Awards and the 2017 Screen Actors Guild Awards.
Cabernet Sauvignon, Zinfandel, Chardonnay, and Sauvignon Blanc are some of their most well-liked wines. Additionally, they offer a beautiful rosé and some sparkling wines.
6. Bennett Lane Winery In Calistoga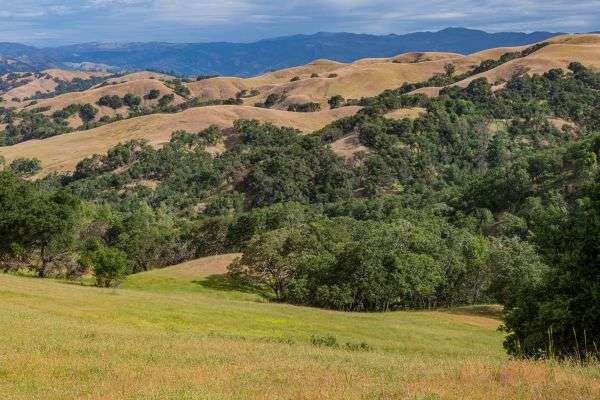 They call themselves "the friendliest tasting room in Napa Valley." Bennett Lane Winery specializes in classic Napa Cabernet Sauvignon, Chardonnay, and a delicious red blend called "Maximus" that contains a trace of Syrah, Merlot, and Malbec with a Cabernet base.
Bennett Lane is located at the northern end of the Napa Valley, at the point where the valley floor joins the Mayacamas Mountains. Calistoga is close by, surrounded by the rugged Palisades and crowned by Mount St. Helena.
7. Schramsberg Vineyards In Calistoga
While Napa Valley is renowned for its exceptional Cabernet Sauvignon, exquisite sparkling wines are also available. Schramsberg, also known as "America's House of Sparkling Wine," has produced classic method sparkling and still wines for over 50 years. The property features candlelit, 130-year-old caverns that store around 2.7 million bottles of aging sparkling wine. These caves are both spooky and romantic.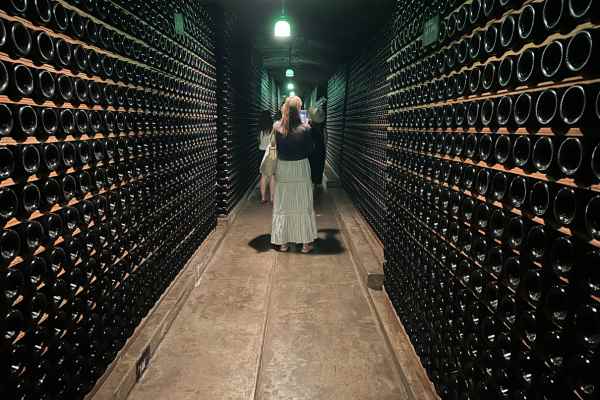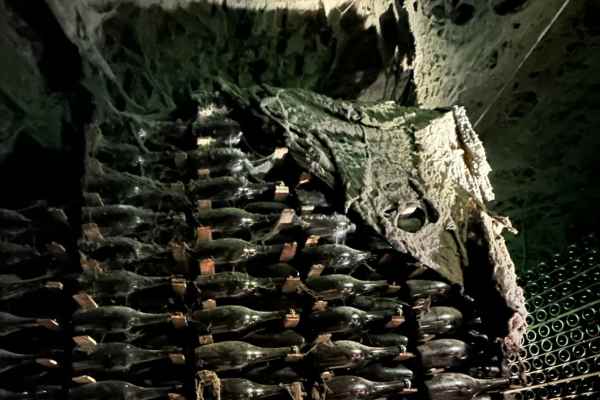 Innovators Jack and Jamie Davies developed the first vintage-dated Blanc de Noir with Pinot grapes from the United States. This marked the beginning of their prosperous sparkling winemaking enterprise. Schramsberg continues to grow and produce some of the finest sparkling wines in Napa Valley today.
8. Vincent Arroyo Winery In Calistoga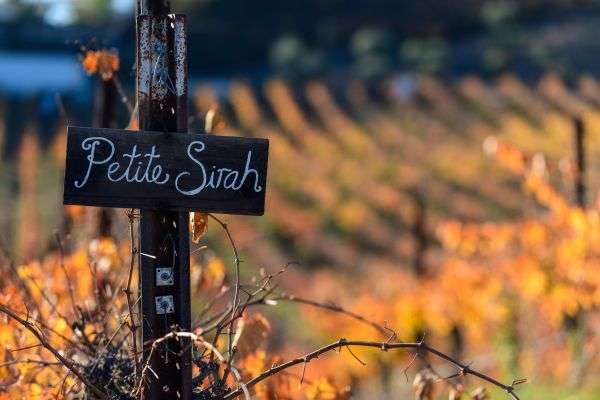 Petite Sirah enthusiasts must include Vincent Arroyo Winery on their itinerary of things to do in Calistoga.
Vincent Arroyo Winery produced its first vintage in 1984. Today, the winery produces approximately 8,000 cases per year and remains a family enterprise. Their signature wine is still their Petite Sirah, but they also offer a wide variety of expertly crafted single-varietal and blended wines.
9. Frank Family Vineyards In Calistoga
Frank Family Vineyards has one of the most inviting tasting rooms in Napa Valley, housed in the property's original yellow Craftsman home. Tastings occur on the inviting back patio, the shady estate courtyard, or a private chamber in the Craftsman home.
The tasting room was voted "Best Napa Tasting Room" in the 2022 Best of Napa Valley Readers' Choice Awards. In addition, they offer six distinct wine societies, ranging from varietal-specific to reserve and everything in between.
10. Clos Pegase Winery In calistoga
The Clos Pegase Winery is a distinct destination that features modern European design elements. You will discover a magnificent structure with clean lines, well-kept gardens, and a warm, inviting tasting room. Their caves span over 6,000 square meters. Here you will find their wine casks and bottles, all of which are still undergoing the aging process.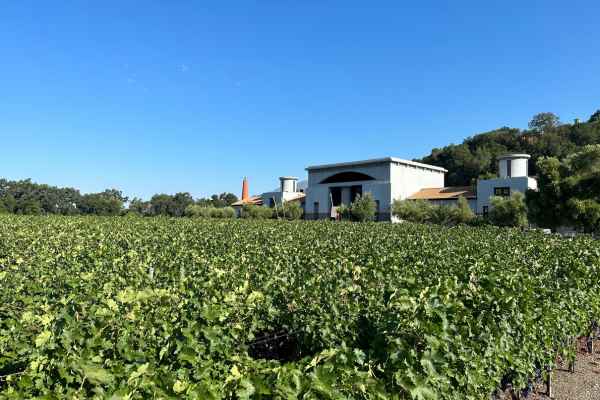 Cabernet Sauvignon, Pinot Noir, and Merlot are on the wine list. Malbec, Petit Verdot, and Cabernet Franc are uncommon reds planted in Napa Valley. Additionally, they have excellent Chardonnay and Sauvignon Blanc. Their Rose is the ideal beverage for a warm summer afternoon.
Calistoga Wine Tours
For those seeking an immersive and unforgettable experience, Calistoga's wine tours offer the perfect blend of adventure and indulgence. Discover the artistry behind crafting some of the world's finest wines, savor the diverse flavors that grace your palate, and soak in the beauty of this region through this list of wine tours centered in Calistoga.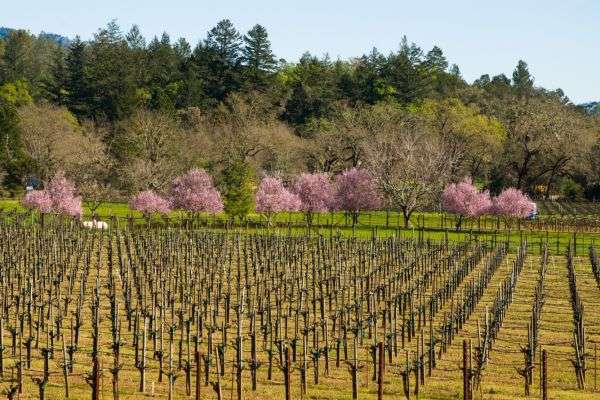 This exclusive Napa Valley winery tour from San Francisco includes all tasting expenses for a day in the wine country! A small group tour begins at Castello di Amorosa and visits three estate wineries. A private tour guide walks you through discovering the winemaking process and the varietal distinctions. Enjoy the Yountville, St. Helena, and Rutherford areas of Napa Valley. Your group can stop at the "Welcome to Napa" sign and the Golden Gate Bridge for photographs.
This private wine tour from San Francisco visits some of the finest wineries in Napa and Sonoma counties. You will experience wine tastings at select wineries while traveling in a private vehicle driven by your chauffeur. Enjoy inexpensive wine sampling at wineries chosen from a list provided by the tour operator, or create your list of wineries to visit to personalize your tour.
A trip to California is not complete without a day spent in wine country, but choosing which wineries to visit can be difficult if you are unfamiliar with the area. This Sonoma or Napa Private Wine Tour with Concierge Service ensures you pay full attention to any wineries you want to visit. In addition, you can appreciate the day without worrying about transportation.
Where To Stay In Calistoga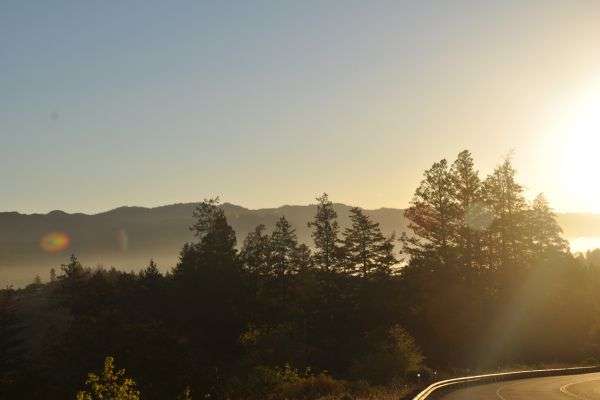 Whether you seek a luxurious spa resort, a cozy bed and breakfast, or a charming boutique hotel, Calistoga has the perfect lodging option to suit your preferences. This list shows the best places to stay in Calistoga, according to Booking.com. The places mentioned here are among the top 10.
Calistoga Motor Lodge & Spa
Calistoga Motor Lodge & Spa is the ideal location to unwind after a day of sightseeing or wine tasting in Calistoga, as it is ideally located at the tip of the Silverado Trail in the heart of California's wine country. Guests can relax in mineral pools fed by geothermal hot springs or drink wine by the lovely pool. Recently, they opened a new restaurant called Fleetwood Restaurant.
UpValley Inn & Hot Springs
UpValley Inn & Hot Springs is a charming and historic inn near downtown Calistoga's restaurants and wineries. Contemporary rooms feature vibrant color palettes, Victorian-style furnishings, fireplaces, and rainfall showers. Made-from-scratch breakfasts with homemade pastries and fresh fruit are typically served for guests. This is one of the first structures in Calistoga to be included on the National Register of Historic Places.
Dr. Wilkinson's Backyard Resort & Mineral Springs
Dr. Wilkinson's Backyard Resort & Mineral Springs is an iconic resort and spa in the center of Calistoga. It was established in 1952 by chiropractor and health enthusiast John Wilkinson.
Guests can unwind in the secluded Spa Garden, soak in the spring-fed mineral pools, or detox in the volcanic ash mud baths. If you're searching for quality R&R in Napa Valley, you shouldn't miss this stunning wellness resort.
The Francis House
The Francis House, featured in Architectural Digest, is a compact luxury hotel in downtown Calistoga with five distinct guest rooms. On a sunny day, guests can unwind by the pool or revitalize in the infrared sauna and salt room. This hotel's architecture and surroundings make it well worth a visit.
The hotel is the only authentic French Second Empire structure in Napa Valley. It's one for the newlyweds!
The Bergson
The Bergson is a charming retreat with gable-roofed terraces and a courtyard garden. The 21 contemporary rooms feature a fashionable Cape Cod design with vibrant color and pattern accents. The freestanding tubs and private balconies are a true treat. A unique B&B conveniently located near Calistoga's vineyards and restaurants. Contemporary and romantic.
Additional Tips For Exploring Calistoga
Let's dive into additional tips and insights to enhance your exploration of the town of Calistoga. From insider recommendations on hidden gems to practical advice for easily navigating the area, we've got you covered. Don't limit yourself to exploring a wide array of attractions in Calistoga!
Mud Baths
Calistoga's natural muds are renowned for their curative and beautifying properties. Calistoga was originally inhabited by the Wappo tribe approximately 8,000 years ago. The Wappo believed that the geysers' mineral water contained curative properties.
Calistoga baths are highly coveted because they combine two prized ingredients: mineral-rich hot springs water and volcanic ash abundant in the area's soil due to Mount St. Helena's eruption millions of years ago. When combined, they create an elixir.
The mud bathing options in Calistoga range from opulent to rustic. Regardless of the manner you choose, the results will be therapeutic. Here are some places you can try and visit for a one-of-a-kind mud bath:
Indian Springs Resort & Spa
Calistoga Spa Hot Springs
Solage, an Auberge Resort
Golden Haven
Baths at Roman Spa
The "Hot Springs of the West"
Calistoga is known as "The Hot Springs of the West" due to its abundant geothermal activity and natural hot springs.
Calistoga's mineral pools and spas make it simple to make rest a top priority during a trip. Calistoga's hot springs are renowned for their therapeutic advantages, which include soothing sore muscles, relieving arthritis pain, promoting healthy circulation, and calming skin conditions.
Bale Grist Mill State Historic Park
Bale Grist Mill State Historic Park provides an authentic glimpse into the rural heritage of Californians. The mill, constructed in 1846, played a pivotal role in the early development of the Napa Valley, as settlers arrived to have their grain ground into meal or flour.
The Bale Grist Mill, which is now protected as a State Historic Landmark and listed on the National Register of Historic Places, is managed by Napa Open Space in collaboration with the Napa Valley State Parks Association. In addition to the mill, the park contains the first chapel established in Napa Valley and the historic Pioneer Cemetery.
You'll Never Run Out Of Things To Do In Calistoga
Calistoga is a treasure trove of experiences that promises to captivate every traveler's heart. From its renowned hot springs and world-class wineries to its breathtaking landscapes and warm hospitality, this charming town offers endless activities that cater to all interests and passions.
Embrace the therapeutic warmth of the hot springs, savor the diverse flavors of its exquisite wines, and immerse yourself in the rich history and culture that defines this enchanting destination. With each visit, the town reveals new treasures and hidden gems, ensuring you'll always have things to do in Calistoga.
Things To Do In Calistoga FAQs
Is Calistoga worth a visit?
Calistoga is definitely worth a visit! This charming town in Napa Valley, California, offers many attractions and experiences that cater to diverse interests. Whether you're looking for a tranquil retreat, a romantic getaway, or a fun-filled vacation with friends and family, Calistoga offers an exceptional experience.
Does Calistoga have a downtown?
The downtown of Calistoga is a charming and quaint district that serves as the commercial and cultural hub of the town. It features a variety of shops, boutiques, restaurants, cafes, art galleries, and other establishments, making it an inviting place for locals and visitors to explore. The downtown area is known for its relaxed and friendly atmosphere, with tree-lined streets and a small-town vibe that adds to its appeal.
What do you wear to Calistoga?
When visiting Calistoga, your clothing choices will depend on the time of year and the activities you plan to do. Many wineries in Calistoga have a smart-casual dress code, so consider wearing neat and comfortable clothing suitable for wine tasting. Meanwhile, some wineries may require closed-toe shoes for safety reasons.
Is Calistoga expensive?
Calistoga is considered one of the more expensive destinations in Napa Valley and the broader California wine country. However, like any destination, the cost of a visit to Calistoga can vary based on individual preferences, travel style, and the time of year.
Some factors that can contribute to the expenses in Calistoga include:
1. Accommodation
2. Dining
3. Wine tasting
4. Spa and wellness
5. Season and tourist demand
What is the best time of year to visit Calistoga?
The best time of year to visit Calistoga depends on your preferences and what kind of experience you are seeking. Calistoga has a Mediterranean climate with warm, dry summers and mild, wet winters. Each season offers a unique charm and a variety of activities to enjoy.
Spring is a lovely time to visit Calistoga and join wine tours as the vineyards come alive with vibrant green foliage and blossoming flowers.
How many wineries are in Calistoga?
The Calistoga region of Napa Valley is home to more than 50 wineries, most of which welcome visitors seeking unforgettable wine-tasting experiences. Learn the art and science of wine production while sipping a glass at a chateau-style winery, historic vineyard, or ecological wine estate. Make sure to book a wine tour in Calistoga according to your preferences!