Your Guide To The Best Wine Clubs In Napa
Are you looking for the best Napa wine clubs? Do you want more than just complimentary tastings?
There's so much more than just complimentary tastings
So you want to join a Napa wine club? Usually you make the commitment much like your fourth Tinder date, a budding romance in a glass that starts at a winery where you try the best damn flight of reds you've ever had (this can also be the equivalent to the best Tinder sex or maybe they roast a chicken or bring tacos over to your place with extra hot sauce packets, you love it extra spicy).
You'll brush over the Membership Benefits half drunk, handing over your credit card for a quick $500 charge, almost as painless as that last Target haul.
But here's the deal, you're gonna get great bottles of wine delivered to your door 2-4 times a year, but aside from the skim discounts on additional bottles and comp tastings at their winery (sad shame if you live out of state), there's not much else to call home to your only-drinks-merlot mom about.
If you want to do it the spontaneous way, by just signing up for a wine club at the winery after being blown away by their wine, that's one way, but I've researched every winery in Napa Valley (those with a website) and here are the ones with the best and most unique perks. You're welcome, my fellow wino.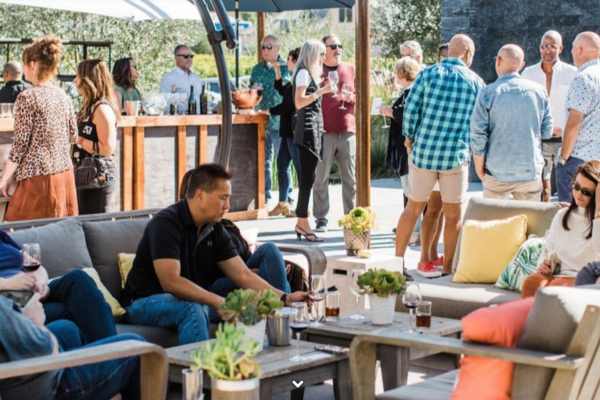 ---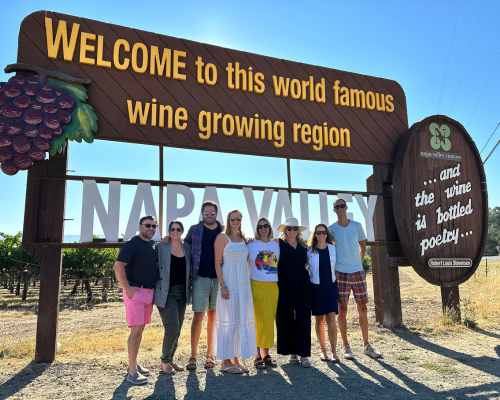 Planning a trip to Napa but don't know where to start, or worse yet, you're 10 hours deep and frustrated? You won't want to miss our Napa Trip Planner!
---
Napa Wine Club Basics
Most wineries have a basic list of membership benefits and after researching all the wine clubs in Napa Valley, they were starting to read like a grocery list for a toddler — milk, Cheerios, chicken fingers, macaroni and cheese. The End.
Here's what you'll find on the list of benefits for most Napa wine clubs:
Complimentary tastings for you and your guests up to four times a year
10-20% discount on all reorders of club wines
Invitations to special events at the winery
Special discounts on wine tours and experiences
Access to exclusive library wines, limited production wines and club member only wines
Wake up! You're snoring! After reading about the wine clubs of over three hundred wineries that had this same list, it was enough to make me scream — Is that all there is? But alas, there's more to a wine club perk than just comp tastings, oh there's so much more.
I'm gonna Willy Wonka this list and take you to a land of pure imagination (but actually it's real, these perks are real!).
The best Napa Wine Clubs- Perks With The Most Benefits For A Napa Traveler
Traveling to Napa Valley is not cheap. Tastings can range from $50 to $200 and let's not get started on the hotel accommodations, hiring a driver, and dining out.
Wine clubs that have perks to help out with these costs can come in handy when planning your next visit to Napa.
Personal Concierge
Wine clubs with personal concierge available to you will help you plan your trip including hotel reservations, dinner reservations at hard-to-get-in hot spots, plan spa treatments and even arrange transportation during your stay.
Alpha Omega Winery, Ashes & Diamonds, Boich Family Cellars, Revana Wines, Quintessa, Trefethen, Bread & Butter, Conn Creek Winery, Heitz, Ladera Winery, V. Sattui, Pure Cru, Robert Craig Winery, Sinegal Estates, Trinchero, Tamber Bey, and Darioush.
At Smith Devereux winery, the personal concierge is actually the founder and winemaker who will help you personally map out your Napa travels with discounts, recommendations, local hookups (including BottleRock festival) and more.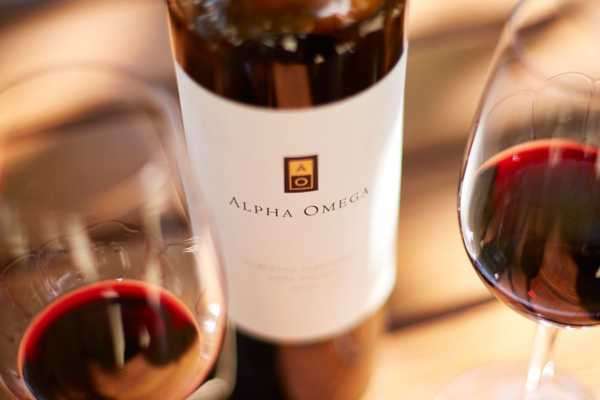 Hotel Partners
Check to see if the wine club you're interested in has partnerships with hotels and B&Bs in the area.
Judd's Hill, Corison Winery, Chimney Rock, Bennett Lane, Hope & Grace, Grgich Hills, Goosecross Cellars, Rutherford Ranch, Rutherford Hill, St. Supery, Bread & Butter, Flora Springs, Ladera Winery, V. Sattui, Priest Ranch Wines, Robert Biale Vineyards, Schweiger Vineyards, Smith Devereux, Markham, Mumm Napa, Trinchero, Hall Wines and Ballentine all offer discounts on hotel stays like 20% off room rates.
Boich Family Cellars offers a 20% discount at the Archer Hotel, Quixote Wines has a partnership with Senza Hotel, and Titus Vineyards offers 10% and free room upgrades at the Andaz in Downtown Napa.
GEM Program
In Napa and Sonoma, there's a program called GEM where wineries who are fans of other wineries all got together so they can fangirl out with one another, handing down the perks to their club members.
You'll get wine discounts and/or complimentary tastings at wineries such as Hall, AXR, Robert Craig, Clos Du Val, Robert Biale Vineyards, VGS Chateau Potelle, and Knights Bridge Winery for just being a member of only one.
Hosted Vineyard Stays
A highlight of joining a wine club is getting the opportunity to stay at a cottage or villa on the winery's property.
Depending on the level of membership, you can get first dibs on reservations that includes either a discounted rate or complimentary nights.
Eleven Eleven has a vineyards house available at a discount, get a free two-night stay at the guesthouse at Silenus winery, enjoy a farm stay at Teachworth Wines Mountain house, Tate Wines offers a complimentary 2-night stay at the winemaker's downtown St. Helena apartment, Gamble offers complimentary 4-night stays at their four-bedroom private guest house in Yountville.
Tamber Bey offers discounts on their Tuscan-style guest house in Oakville.
Castello Di Amorosa offers special pricing on their Victorian cottage in Calistoga, and Kenefrick offers a 2-night stay at their farmhouse cottage.
Other hosted stays include Mira Wines, Longmeadow Ranch and Lawer Estates Winery.
Sister Wineries
One of the most-bang-for-your-buck benefits offered from any winery is that the winery has sister wineries (or multiple tasting rooms) in their portfolio.
Mega wine brands like JCB Boisset has an entire collection of wineries underneath them as does Foley Johnson, Coppola Wines, Rutherford, Handwritten Wines, Chimney Rock (sister Rutherford Hill and Sanford Winery), Quintessa (Faust, Flowers), Far Niente (also Nickel & Nickel), Duckhorn (has six sister wineries!), Plumpjack (four wineries), Del Dotto, Twomey (sister Silver Oak), and Buena Vista Wineries (Raymond Vineyards, Elizabeth Spencer, and DeLoach Vineyards).
Complimentary tastings, discount on wine and merchandise, and other perks are offered at sister wineries with just one paying membership.
Oh You Shouldn't Have…Free Tangible Gifts With Membership
There's a select group of wineries that offers gifts with their club memberships – special occasion gifts, curated wine club gifts, or specialty boxes for the wine.
Birthday & Anniversary Gifts
Havens Winery (free anniversary bottles), Crosby Roamann, Metzker Family Wines (customized anniversary gifts), Stonehedge Winery (free anniversary bottles), Spring Mountain Vineyards.
Curated Annual Gifts or Welcome Gifts
Hill Family (Yeti insulated wine glass), Modus Operandi (34-bottle cooler), Leaf & Vine (free t-shirt), Palmaz Vineyards (handcrafted Facon knife), Smith Devereux (free branded hat), Seavey Vineyards (holiday Magnum bottle)
Custom Wood Boxes/Crates
Fairwinds, Darms Lane, Crosby Roamann
Snacks & Food Pairing Boxes
RD Wines, Clif Family Wines
Magnum Wine Bottles
Heitz Cellars, Brown Estate (2 holiday magnums)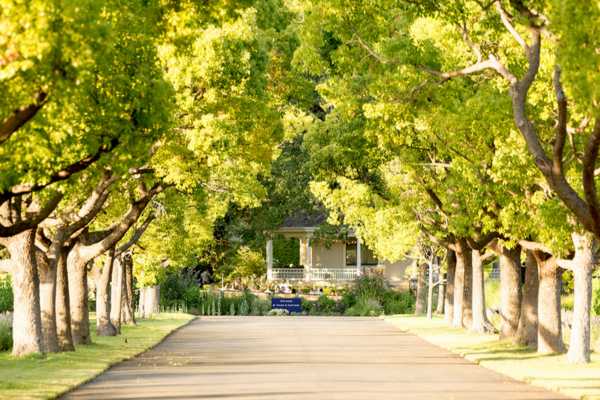 Extra Perks That Will Make You Smile
Not enough to make the deal, but these little add-ons make for great perks when visiting the winery.
Cool Parties
Jarvis Estate's annual Ball, Chateau Montelena's Movable Feast, Calafia Cellar's Gala & Dinner, Brasswood's Vintner's Tasting Dinner, Storybook Mountain's spit-roasted lamb party in the redwood groves. 
Renting Out The Winery and/or Their Venues For Parties
Jam's Cellars, Boich Family Cellar
Member Only Spaces
Chateau Montelena (Jade Lake for picnics), Madonna Estates, Tank Winery (speakeasy), Whitehall Lane (Estate Garden for picnics). V. Sattui (private picnic area), Trinchero (bocce court), Stag's Leap Winery (bocce court, speakeasy, porch picnics), Rutherford Hill (premium cabana seating)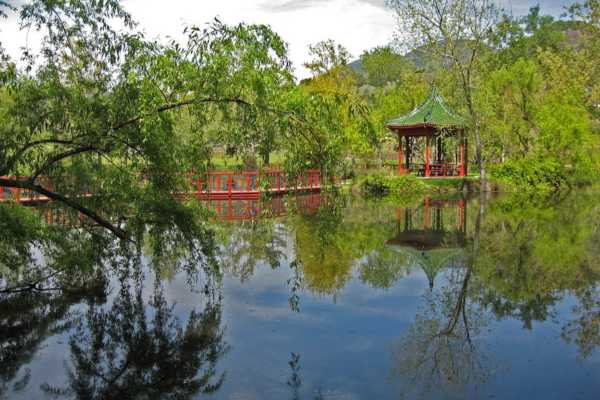 Complimentary Wine & Cheese Pairings
Hope & Grace, Bougetz Winery, Keever Winery, Kelleher Wines, Twomey (food and wine), Titus Vineyards (free charcuterie platter), Sinegal Estates, Schweiger Vineyards
Free Lunch
Tate Wines (complimentary picnic lunch and tasting), Schweiger Vineyards (lunch for four with a Schweiger family member)
Adventure Experiences
Hudson Ranch (hiking), Clif Family (Club Peloton cycling club)
Specialty Tours
Hill Family (garden tour), Frias Vineyard (Cave tastings), Pine Ridge (Cave tasting), Storybook Mountains (cave tastings)
Complimentary Elevated Wine Experiences
Faust Wines, Eleven Eleven, Pope Valley
Free In-Home or Virtual Tastings
Handwritten Wines, Far Niente, Clif Family, Chateau Montelena, Revana Wines, Plumpjack Winery, VGS Chateau Potelle, Cakebread Cellars (also offers complimentary virtual cooking classes), Bouchaine (friends & family can tune in and they will send them virtual tasting kits), Tamber Bey (with the vineyard owner), S.R. Tonella Cellars, Rocca Wines (with the winemaker), Pope Valley
Specialty Bottles
Flora Springs (Halloween & Holiday etched bottles)
Discounts at Oakville Grocer
Elizabeth Spencer, Buena Vista Winery, Raymond Vineyards
Free Glass of Wine
Elizabeth Spencer, New Frontier Wines, Rombauer, Raymond Vineyards
Free Shipping
Duckhorn, Teachworth Wines, Tate Wines, Taplin Cellars, Sullivan Rutherford Estates, Priest Ranch, S.R. Tonella Cellars, Rombauer, Robert Craig, Revana Wines, Quixote Wines, Quintessa
International Memberships
(join if you live outside the US) – Crosby Roamann
Unlimited Complimentary Tastings
Cornerstone
Free or Discounted Tastings At Hotels
Chateau Montelena (Westin San Francisco), Buena Vista Winery (Ritz Carlton San Francisco)
Direct Phone/Email To Winemaker/Owner
Buoncristiani Family Wines
Discounts at Napa Restaurants
Buena Vista Winery (25% off at Ink House)
Proceeds Go To Charity
One Hope Wines, Paradigm Winery, Rocca Wines
Private Tastings
Joseph Phelps, Krupp Brothers (with winemaker), Ladera Winery, V. Sattui, Teachworth Wines, Robinson Family Vineyards
Complimentary tastings offered at wineries with your wine club membership are non-transferable
My Friends Think You're Cool
Many of the complimentary tastings offered at wineries with your membership are non-transferable, meaning you can't have your friends or family go in your place and taste wine with your benefits, however there are some wineries that include Friends and Family passes and/or ability to transfer your tastings or gift them to loved ones without you being present.
Louis M. Martini, Chappellet, Robert Craig Winery, Far Niente, Smith Devereux, Goosecross Cellars, Spring Mountain Vineyard, St. Supery, Titus Vineyards, VGS Chateau Potelle, Far Niente, Larkmead, Longmeadow Ranch, and Cliff Lede Vineyards.
International Travel Wine Club Perks
Travel The World With Your Favorite Winery
In case you want to explore the wide world with other wine club members, winemakers and proprietors you can at wineries like Inglenook which offer getaways, Hall wines has vacation retreats available, visit Croatia on a food & wine journey with Stag's Leap Wine Cellars, and and Castello Di Amorosa has a 10th century monastery you can rent out in Sinalunga, Italy.
Other wineries have sister wineries across the world like Grgich Hills (Grgic´ Vina in Croatia) where you can get complimentary tastings. Buena Vista Winery has sister properties in Burgundy, France that members get access to.
Wine Discounts Perks
Discount on Aisle Wine!
The customary wine discount for club members is usually 10-20%. However there are some wine clubs that offer 25% or more which is great when reordering bottles you loved so much on the initial shipment.
25% – Hess Family Wines, Fontanelli Wines, Fortunati Wines, Coquerel Family Wine Estates, Buon Wines, Bougetz Winery, Metzker Family Wines, Patland Wines, Stonehedge Winery, Silenus Wines, Rutherford Hill
30% – Havens Winery, Foley Johnson, Elizabeth Spencer, Newton Wines, Mumm Napa, Silverado Vineyards
40% – Levendi Winery
Best Napa Wine Club Perks
Unique Offerings To Seal The Deal
There are a handful of wineries that, depending on club membership level, offer some pretty enticing and/or off the cuff benefits.
Ellman Vineyards offers a complimentary driver service
Oakville Ranch offers complimentary private tours of the ranch with ATV ride and poolside tastings of current release wines.
Sullivan Rutherford Estate Wines offers an annual private, multi-course lunch or dinner for four, hosted by Michelin Star chef in the Sullivan Estate private residence upon completing annual commitment.
Cimarossa offers a private gourmet lunch for up to six of your friends once a year on their private vineyard estate.
Matthiasson offers a 12-month subscription to Somm TV, the streaming service for wine lovers.
Chandon gives you your own event specialist where they will plan parties or corporate events for you like group yoga, craft days, or mixology classes.
Levendi Winery gives Cellar Club members access to a long list of benefits at the Chardonnay Golf Club in Napa that includes 25-30% off green fees and cart rentals, complimentary use of all practice facilities, one complimentary golf cart per round, 15-20% discount on all food, Golf Shop apparel, and special order merchandise, club member only events, and preferred member parking.
Parallel Wines has a unique service – send them back your magnum or double magnum and they will have the inside darkened and the top rewaxed so you can have a beautiful bottle for display to remember the occasion.
Sinegal Estate gives you two chef experiences with membership — a chef-hosted dinner party at your house (food and service costs not included) and a complimentary chef-prepared lunch or picnic at the winery for up to six guests.
Overall, there are so many more benefits to indulge in than just the basics.
Having access to a personal concierge that can offer hotel discounts and hard-to-get dinner reservations, a winery with sister wineries where you can access the same benefits, friends and family tastings, and steeper discounts on club reorders are some of the most valuable, in my opinion.
There are many wineries (too many to list) that allow you to choose your own wines in your club shipment which is also a great benefit.
Of course, in the end, it's really all about the wine and its memorable taste that transports you back to Napa Valley to the day you first experienced it (but the club perks are pretty cool too!).
Want to bring napa wine home with you?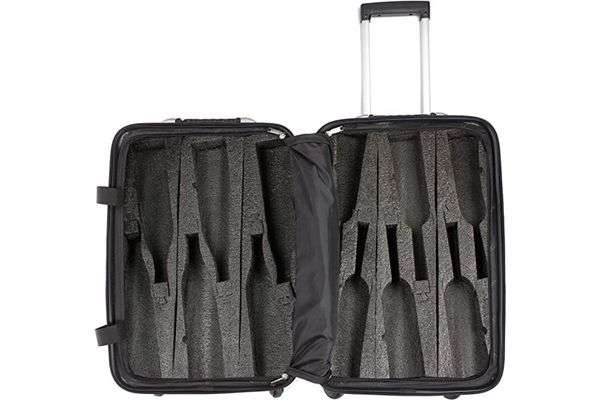 We recommend the VinGardeValise 12 bottle wine suitcase. There are a couple ways you can use this suitcase. One is, when you come home you only pack half the suitcase with wine and the other side clothes; or, what we do is bring a duffle bag to carry our clothes home. You can still check a duffle bag home btw, you don't have to schlep it around for all four connections.
Pro tip: you can also use the duffle bag to drop off your clothes to be laundered if you're doing an extended trip. Multiple uses for one duffle bag.
Best napa wine clubs fAQ
Are Napa wine clubs worth it?
If depends on what you want tog et out of them. Even for the very basic perks we think they're worth it because as the very least, you get free tastings and discounts on wine. But check out all these insane upgrades!
How much do Napa wine clubs cost?
They're free to join but you'll spend from $50 and up quarterly to receive your bottles. If you find a great wine club you'll get so many other perks like discounts, concierge service, private driver service and even hotel discounts.
Do you tip wine hosts in Napa?
Should I tip? The short answer is yes. While there is a tasting fee for the experience, your wine educator will be guiding you through the tasting and answering any questions you might have about the wine and the winery..

Author: Tiffany Carter
Tiffany is a contributing writer to Armchair Sommelier. When she isn't writing about wine, the California native is touring local wineries (Hello Napa and Paso!) and filling her glass across the globe (Ciao, Tuscany!). She loves a full-bodied cab, but she plays favorites when it comes to a spicy Zinfandel or juicy Malbec. Her fridge is stocked with a bottle of sparkling rosé for emergencies. Hint: there's always an emergency. You can follow Tiffany @winetastetravel.